By Nick
Back in the day, my social media outlet was the DVC News Forums. I would write trip reports for each of our visits to Walt Disney World and Disneyland, and I'm sharing them here.
Some trip reports were more in depth than others, and this one is on the more descriptive side. Also, as this was a "live" trip report, I jump back in forth in time, making live comments and then going on to describe activities earlier in the day.
Any commentary I make will be in italics.

Part Five: Sunday 10/06/09
Part Four can be found here.
Day 5 - 10/6 - 530PM

Got up this morning at about 730AM. Had a great night sleep, the 1st in a week!
Got to the Magic Kingdom in time for rope drop.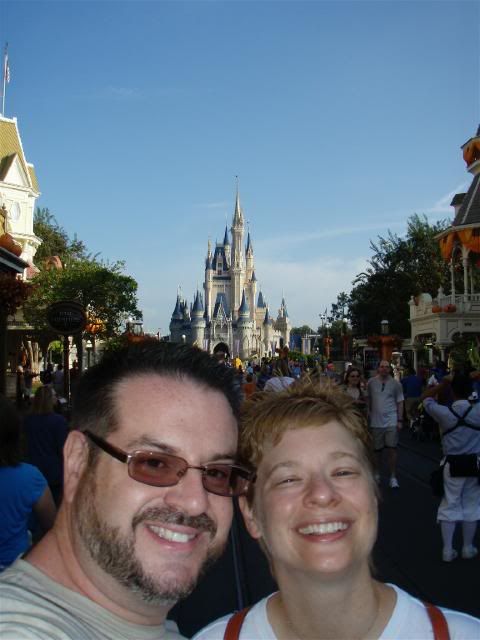 Rode Peter Pan, watched Philharmagic twice, rode Haunted Mansion, watched Hall of Presidents, which is fantastic, and, lastly, we rode Pirates.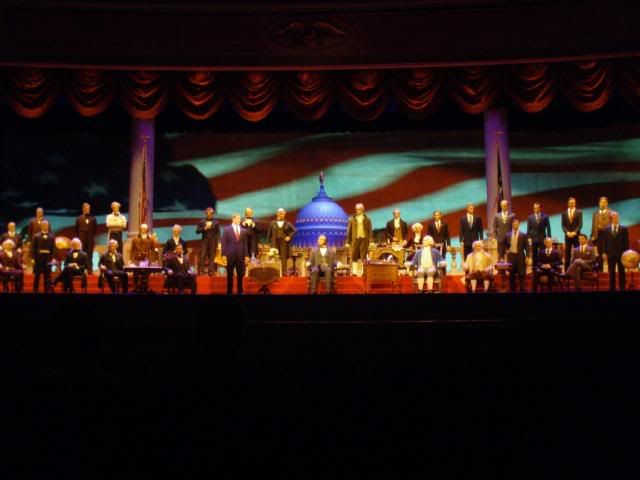 All by 11AM.
We walked up to Main Street, just as the Move it, Shake it, Celebrate Parade started.
So we did.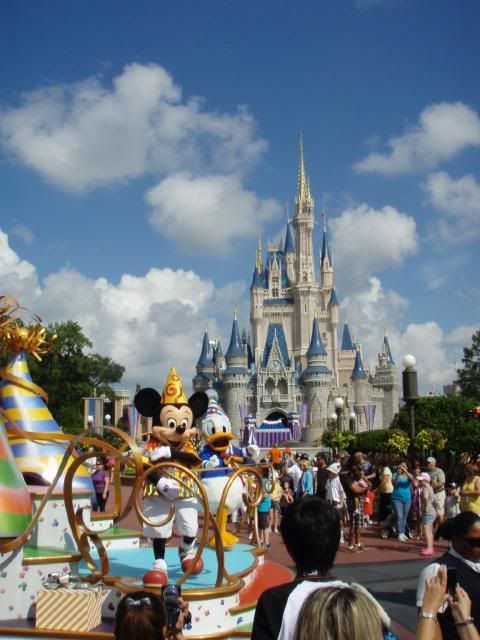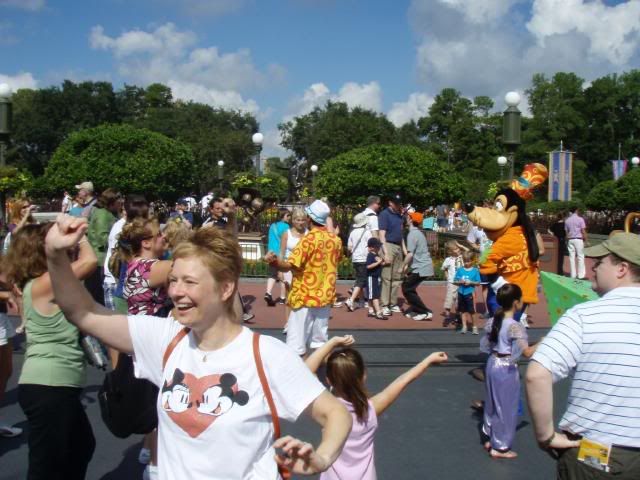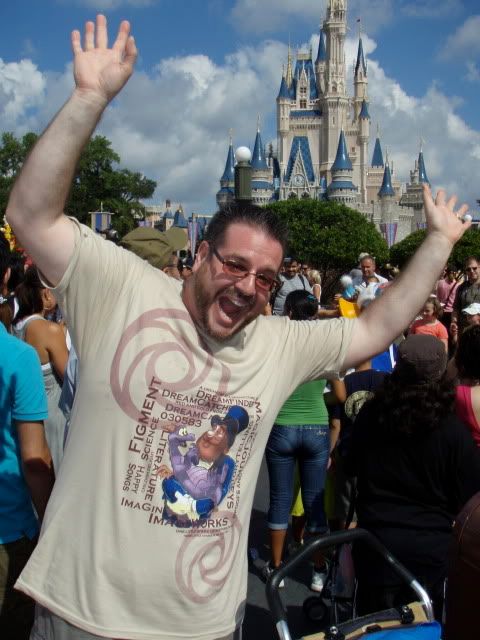 But it was super hot, so we stopped.
Hopped on the Monorail to Epcot.
Ate and drank at several more booths.
We both agree that the food this year is better than last year.
The highlights today were the Mexico selections, which last year were my least favorite.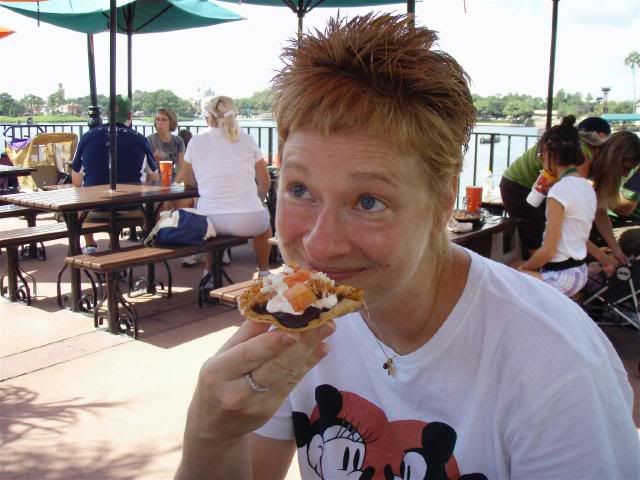 I will most likely do a separate thread for the Festival, as I've taken pics of everything we've eaten and have taken notes.
Watched American Adventure.
After that on the way back to the room, Barbie had a mint tea, I had a Tangerine Mimosa Royale. Awesome.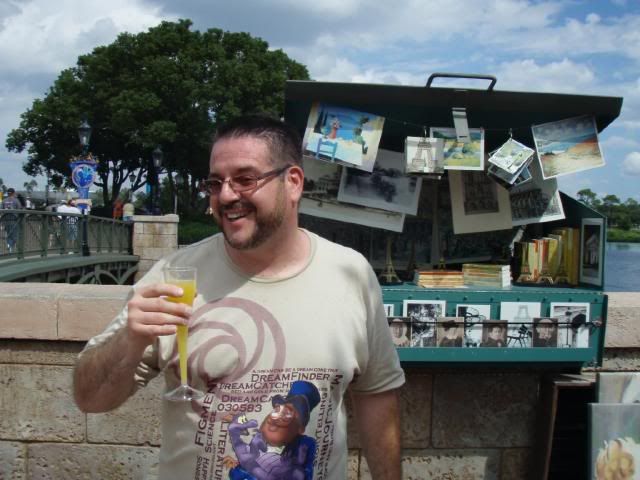 Barbie took a nap, while I went to Stormalong Bay for a couple hours.
This evening we are going to O'hana for dinner, an 850PM ADR, so we are just relaxing till then.
Our evening didn't go as planned, but we still had fun.
We left around 630, and walked through Epcot. The place was packed.
We rode Spaceship Earth.
Then hopped a monorail over to the TTA. We took the path to the Polynesian. This was even more crowded than Epcot.
It was a Luau night. It was crazy. We were an hour early, but we were very hungry, so Barbie went and got us a couple chairs in the lounge while I waited in line at the check in desk. When I got up there, they told me at that time there was no way we would be getting in early, and they were in fact 25-40 minutes behind.
So, I cancelled the ADR, and we had sushi at the Kona sushi bar. It was very good, but, even though my wallet was $35 lighter, I was still hungry.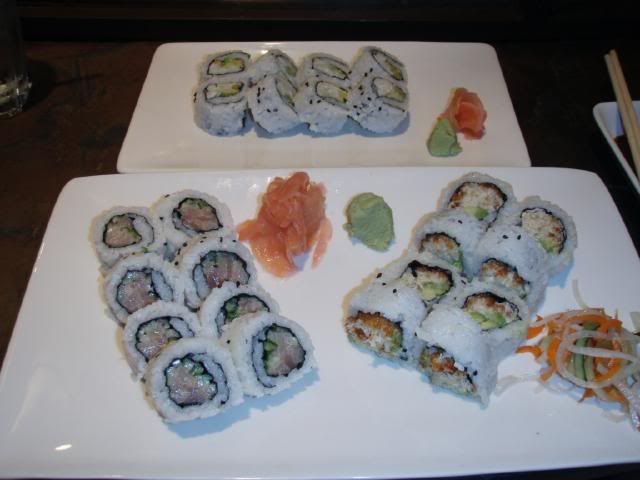 So we took the monorail to the MK, and then the 1st bus we came to, going to the Boardwalk.
We picked up some items for breakfast from the Boardwalk Bakery, then walked around to Beaches and Cream.
They were playing the Hannah Montana (
boy, Miley has changed drastically
!) movie on the beach. I remember someone here asking where they set up the screen.
It is right next to the water slide.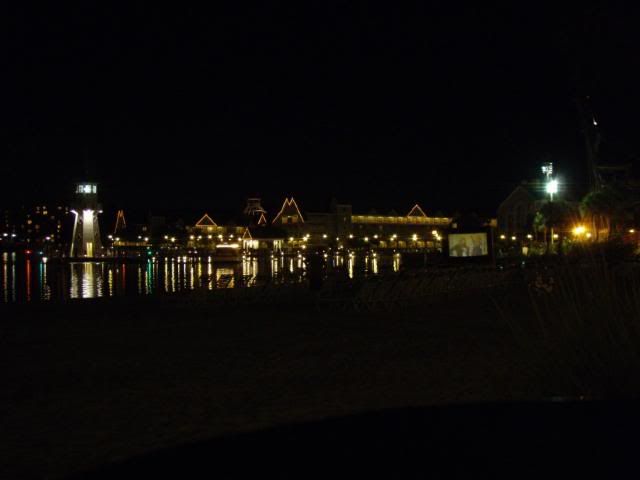 At Beaches and Cream, we sat at the counter and watched a Kitchen Sink being made for a family of 4.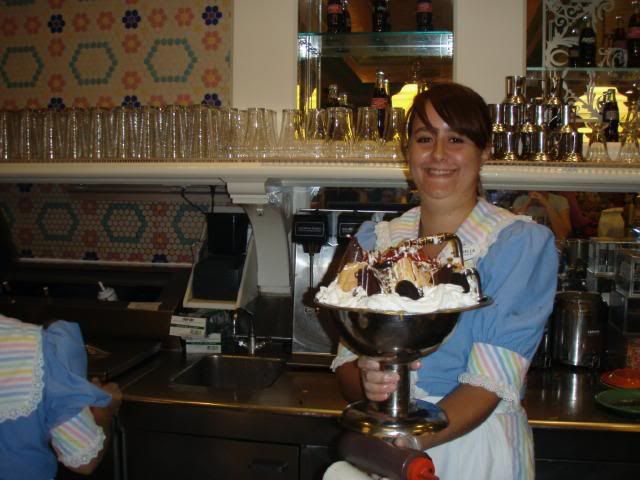 I got a No Way Jose, Barbie a strawberry shortcake.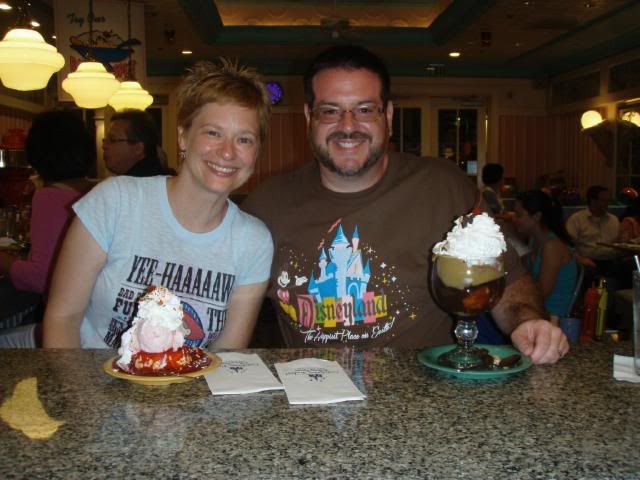 Back to the room to crash from the sugar.
Please come back next Thursday for Part 6!