By Nick
Back in the day, my social media outlet was the DVC News Forums. I would write trip reports for each of our visits to Walt Disney World and Disneyland, and I'm sharing them here.
Some trip reports were more in depth than others, and this one is on the more descriptive side.
Also, as this was a "live" trip report, I jump back in forth in time, making live comments and then going on to describe activities earlier in the day.
Any commentary I make will be in italics.
Part Six: Monday 10/07/09
Part Five can be found here.
Day 6 - 10/7 - 510PM
Got up at 7AM, made rope drop at the AK at 9AM.
We went because Barbie had seen a t-shirt she wanted the other day and regretted not getting.
The safari was down, so we walked around the tree of life taking pics.
Then rode Dinosaur twice.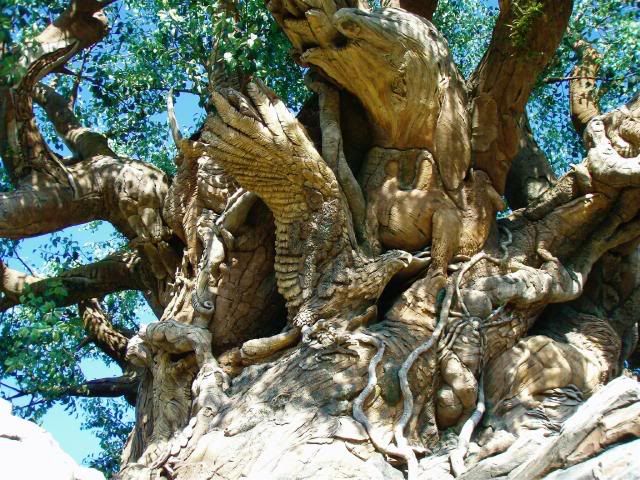 Barbie got her shirt, and we hopped a bus to Epcot.
We did a bunch of the kiosks that we missed the last couple times we were in World Showcase,
and we are still missing a few. I had too much wine.
We wanted to ride the Gran Fiesta Tour, so hopped a friendship boat that just pulled up.
Did that, then walked back to the BC.
We went to Stormalong Bay for a while, then back to the room for showers and a nap.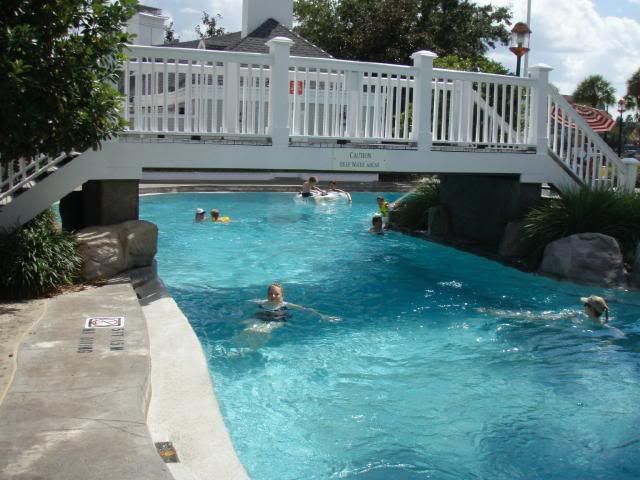 We've made an executive decision to just go to Cape May Cafe for dinner, rather than hitting the booths we've missed.
I want to print out our boarding passes at 630PM, and the restaurant is convenient for that.
We may go back to Epcot later in the evening for EMH. After the sun goes down. It's hot!
Day 6 - 10/7 - 1010PM
Back in the room.
Went to Cape May Cafe for dinner. It was pretty good food. Crablegs, very good clam chowder,
very good prime rib, nice deserts. We'd go again.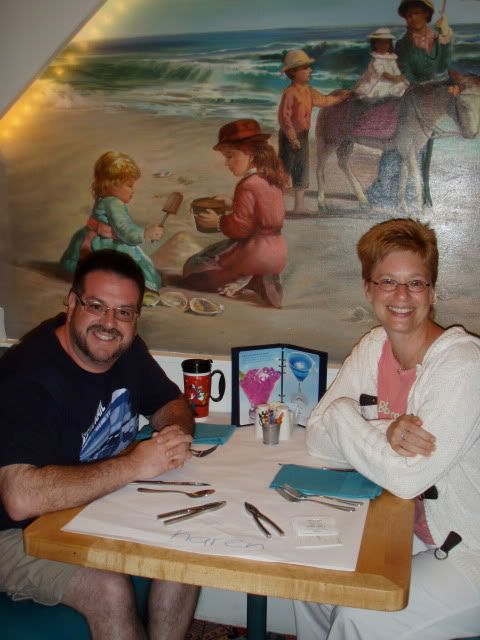 Barbie had a magical moment. While waiting to be seated, Barbie was looking at pins in the lobby.
Pins have been sparse this trip, as has been pointed out by other forum members (Hi, Mar).
The diamonds are harder to find. Barbie had started talking to a cast member, Tabia, and mentioned a pin she was looking for.
The CM said she would keep a lookout. We were seated soon after.
Well, we weren't sitting more than 10 minutes, when Tabia actually found us, and presented Barbie with the pin she
was looking for, and a Magical Moment Certificate. That made her day!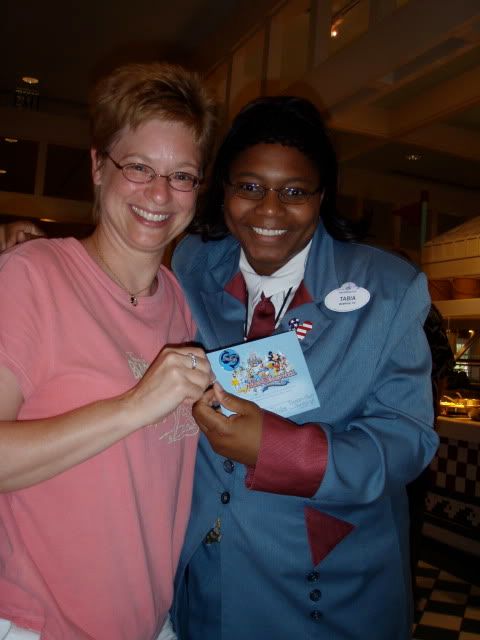 Barbie wrote a very nice letter to management telling them how wonderful Tabia was.
At 630, I got our boarding passes printed out. We finished eating, then came back to the room.
Even though it was still very warm, we went over to Epcot.
It was jammed again, and TT and Soarin were a 45 minute wait. We walked on SE, and after that, the ride times had gone up!
We headed to WS, and I had a Margarita, and Barbie got the Mango Lassi at New Delhi, India's kiosk.
We then watched Illuminations, and we decided to call it a night.
Tomorrow is our last day.

Please stop back next Thursday for the conclusion of this trip report.