By Lisa Green
If you've been by here for a visit lately
, you'll have noticed that I've been sharing all my tutorials on how to make Disney Christmas decorations.
The ornaments are all hanging on my Christmas tree, so I thought I'd share a few tips on how I put the whole Disney theme together.
I started with a pre-lit 9-foot tree
purchased several years ago – say it with me now- for 50% off at my favorite craft store! Before the ornaments go on, I want the tree to feel Disney-ish, so I start with what I consider foundation or background for the ornaments. I don't have an official Disney tree-topper (gasp!) so I tried to make the top of the tree represent the "Wishes" fireworks from the Magic Kingdom since Wishes is one of my most favorite things in the world. I used several large Christmas floral sprays in sparkly red and green, adding a couple to the center that had circles that would (hopefully) form Hidden Mickeys when viewed from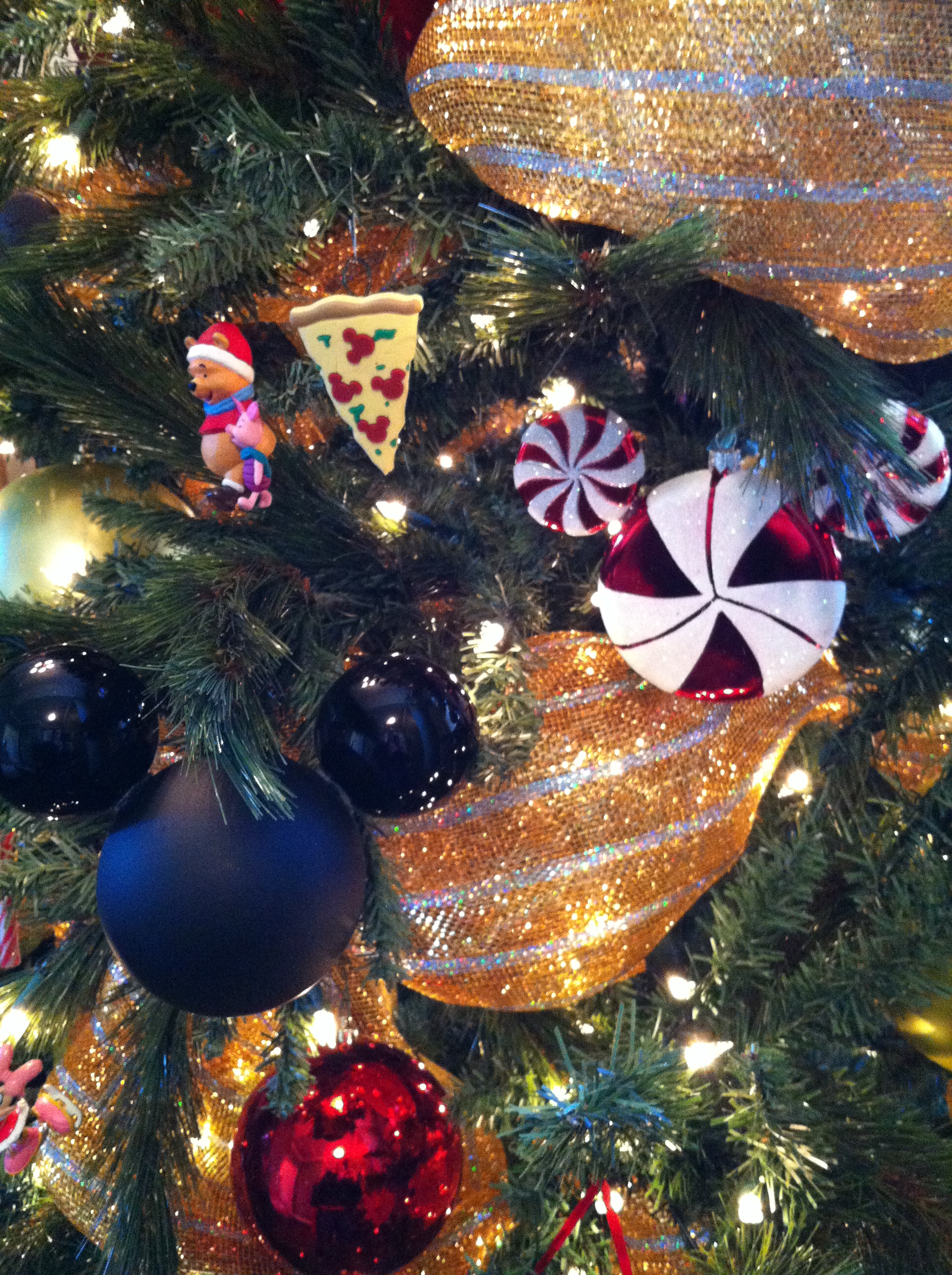 different angles. Then, starting at the top, I added yellow/gold deco-mesh – I dislike (hate/loathe-take your pick) deco-mesh and it seems the feeling is mutual. I put it on the entire tree three different times this year and I still think the final look leaves a bit to be desired. Suggestions are welcome. Then on went green and red poinsettias, holly, green and red sparkly floral sprays, and black sparkly dangly-ropey-things (what would you call them?).
Foundation in place, I was ready for the ornaments
. Even before the official (and unofficial)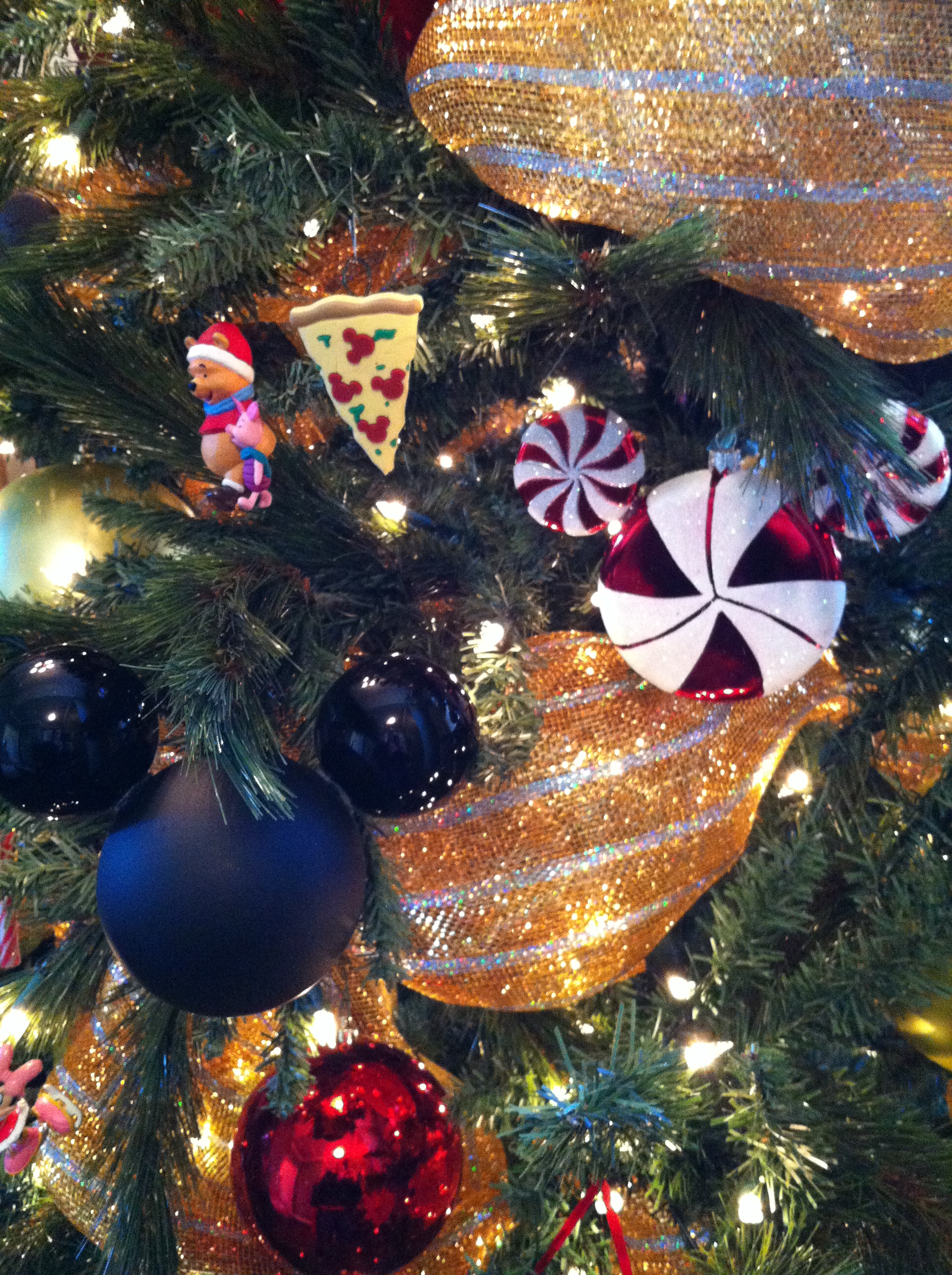 Disney ornaments went on, I first added large, plain ornaments in Disney colors, tucked back into the tree – so they would fill up the background while keeping the outer branches available for the best ornaments.
Then, finally ready for the Disney ornaments, I used the smallest ones at the top and worked my way down – largest mostly on the bottom. Okay – I'll admit it – I talked Raymond into putting the little ornaments at the top for me. He's way taller and it kept me from repeating the terrible ladder accident I had last spring. That's it. Tah-Dahhhhh.
I've surfed the net looking for other Disney trees out there
. I know some of you have them, so please
PLEASE
share your tree pics with me and any DIY Disney decorations you've made. I would love to see them and get some new ideas for next year.