By Lisa Green
We all want to have Disney World vacation photos taken
in front of Magic Kingdom's Cinderella Castle, Epcot's Spaceship Earth, Animal Kingdom's Tree of Life, and Disney's Hollywood Studios' Sorcerer's Hat (maybe). Those are the quintessential pictures we treasure, of course, and that's where the Disney Photo Pass photographers are located/easiest to find. What I want to talk about today is this: Where else around the World can we snap some photos that'll make awesome, if a little less iconic, treasures?
When I'm looking at our vacation pics*, I find I really love these off the beaten path, lesser known photo-ops and the funny (some are hilarious) moments captured there.
If you're planning to go to Disney World, here are some different photo locations you might consider:
The Beanstalk! (Magic Kingdom's Fantasy Land) and The Snowman (Disney's Hollywood Studios)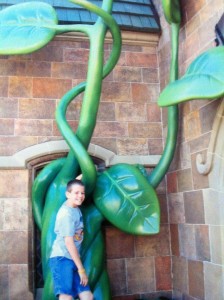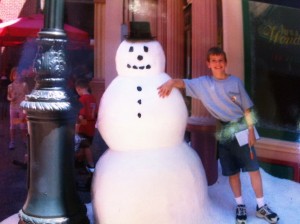 Tiki Man (gift shop at the Polynesian Resort), Toy Soldier (Pixar Place, Studios)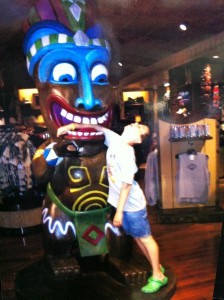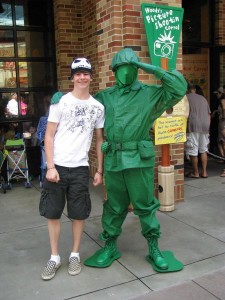 The Great White Shark (Living Seas, Epcot)…give that guy a toothpick!
I found Nemo! – Also at Epcot's Living Seas (just steps away from the seagulls that yell "MINE!")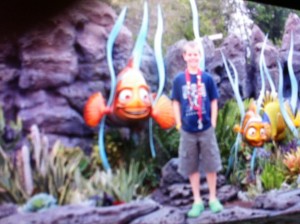 I don't know if it's still there, but some custodial-type cast members joined in the fun with us at this giant Coca-Cola bottle (in the Studios).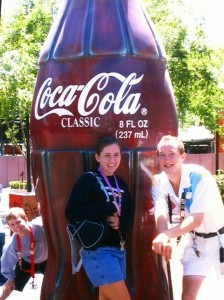 *Just a note about the picture quality – these are, for the most part, pictures of pictures due to the tragic and unfortunate loss of digital copies our home suffered in the "great computer crash of 2011″. Sorry they're not better this time.
If you've been to Disney World before, I invite you to look back over some of your most beloved
photos from all around the parks – what locations (aside from the big four) were your favorites?
This article was originally posted on the Living a Disney Life Blog.