By Nick
Back before I blogged, I participated regularly in the DVC News Forums where I would post trip reports, such as this one from November of 2011. Any current commentary will be in italics.
PART 4 : 11/14/11
Part 3 can be found here
Monday, November 14th:
We made the 8AM Extra Magic Hour at the Animal Kingdom, and rode the Kilimanjaro Safaris twice.
The first ride, the lion was awake!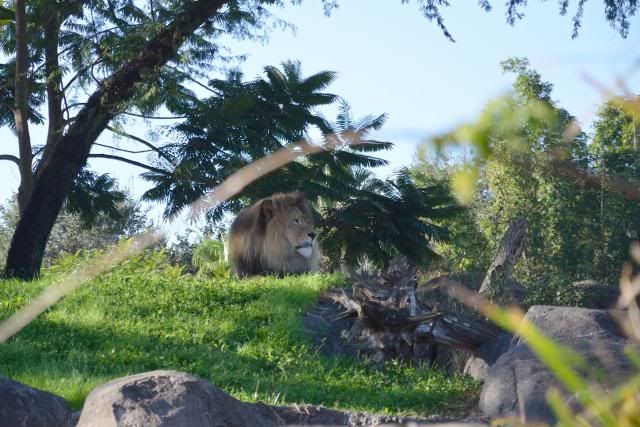 The second ride, the lion was up! But no roar.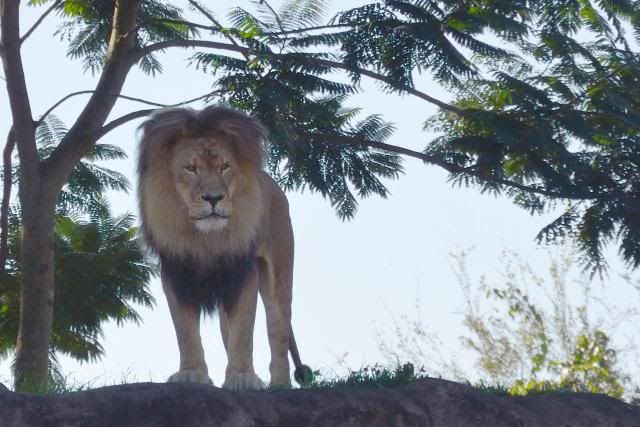 We then headed over to Expedition Everest, and Josh and Barbie rode. Jill managed to get a picture of them. That's them in the front!
We headed over towards Dinosaur, and Nemo was just seating, so we went in.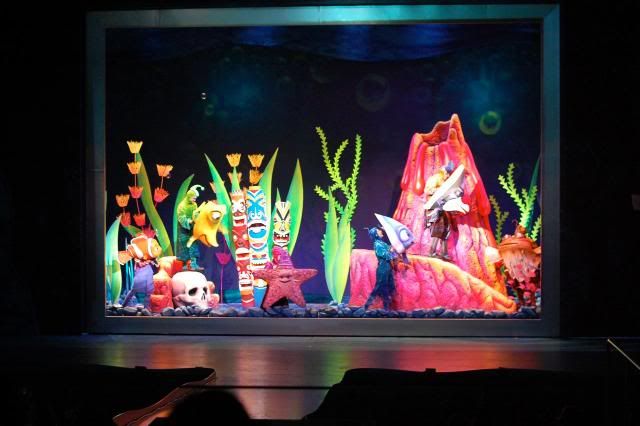 We then rode Dinosaur.
Barbie and Josh went back to Everest, while I went with Jill, who needed more Tigger!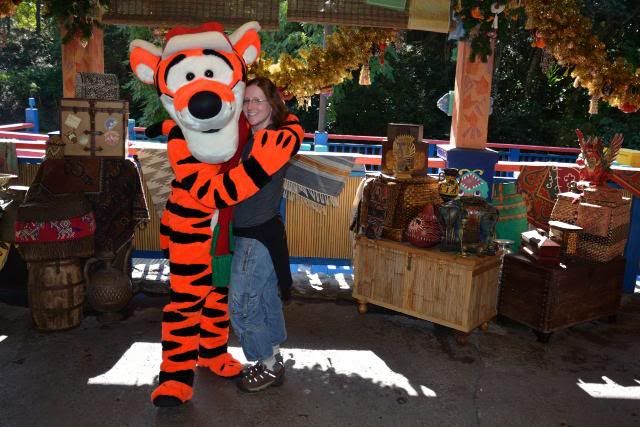 I love the winter outfits.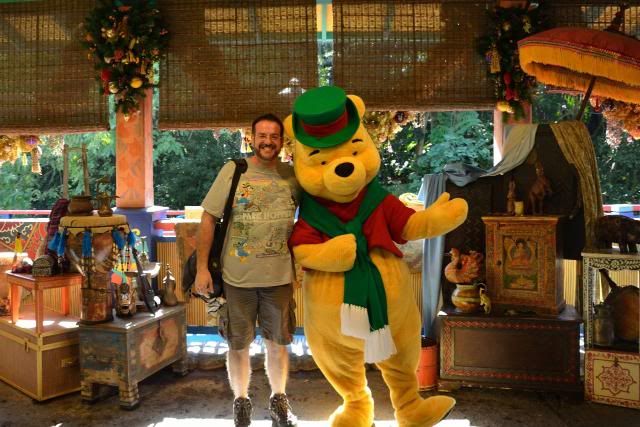 We went one way around to meet up with Barbie and Josh, and they went to the picture spot looking for us, and got their pics with the characters also.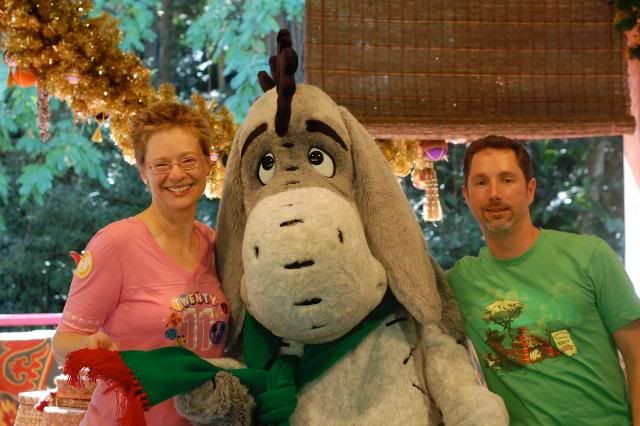 We met up, and had lunch at Yak and Yeti. Everything was very good, but we all agreed, the Chicken Lo Mein Jill ordered was the best dish. (
This is my favorite Chicken Lo Mein, anywhere!
)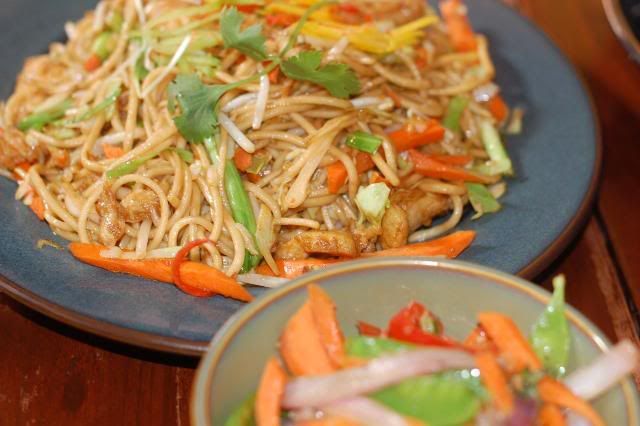 Afterwards, we went to see "It's Tough to be a Bug".
We then did the different animal trails. The animals were all fairly active.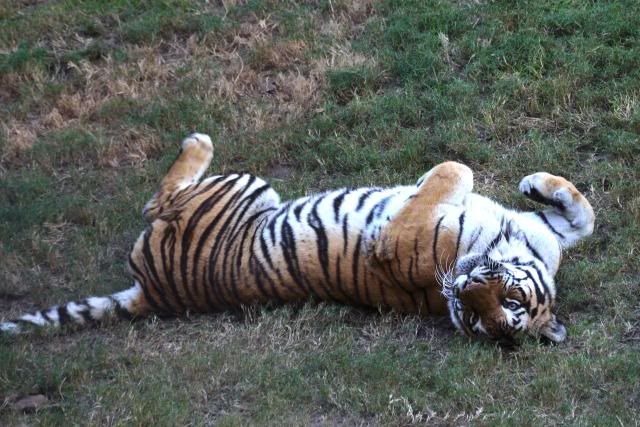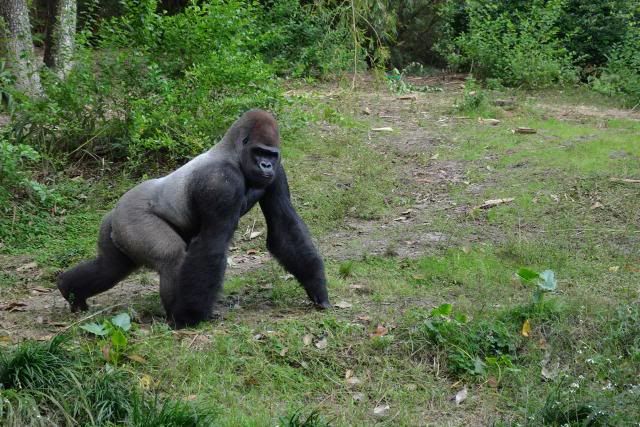 We then took some pics in front of the Tree of Life.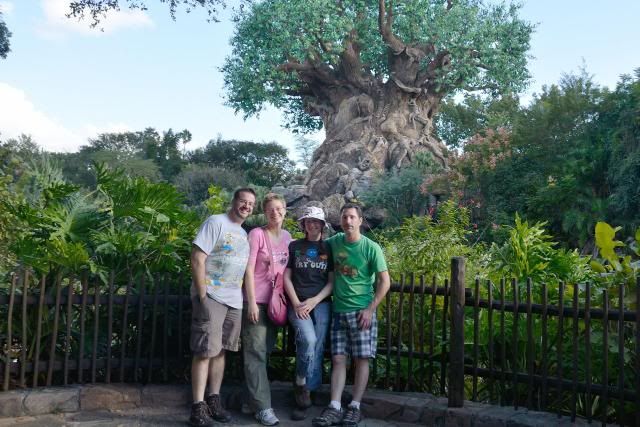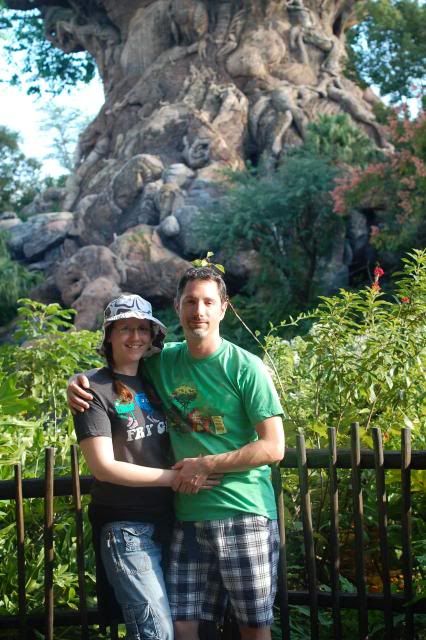 By now, it was getting late, and we caught the last Safari of the day. This time, the lion was pacing, probably waiting to be fed. We stopped and watched him for a few moments, but still no roar. Oh, well.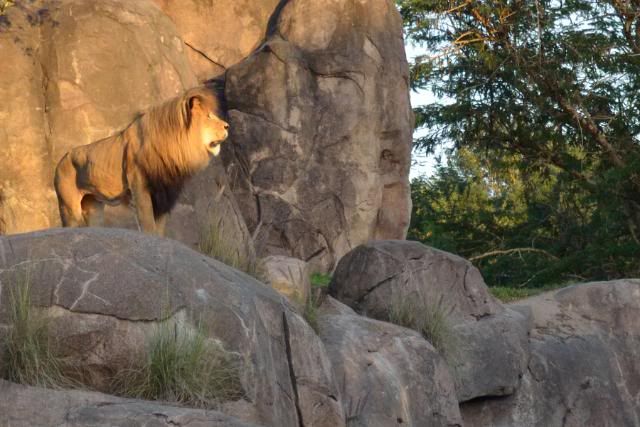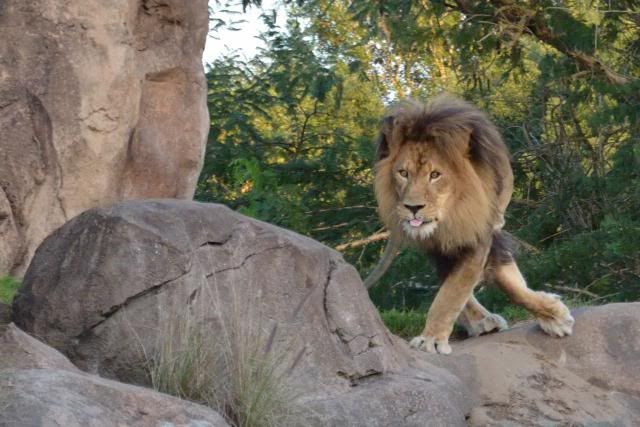 We headed over to the Magic Kingdom after the AK closed, as Barbie and I really wanted to see the Christmas version of the Castle show.
It was packed! I started to have flash backs to the 40th Anniversary debacle, and we all decided to get off Main Street and find a quieter local. We had dinner at Cosmic Rays, and then waited for the show next to the Tomorrowland Terrace.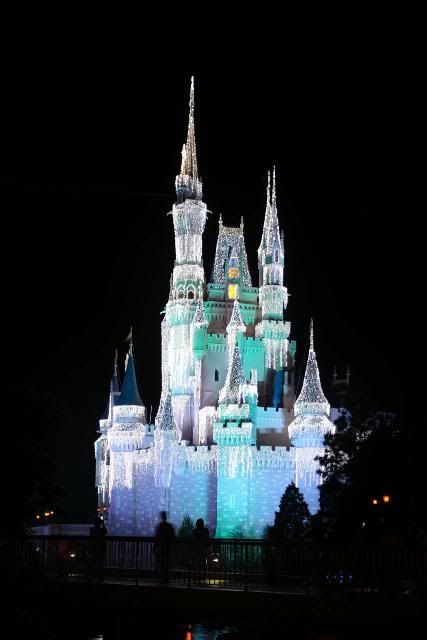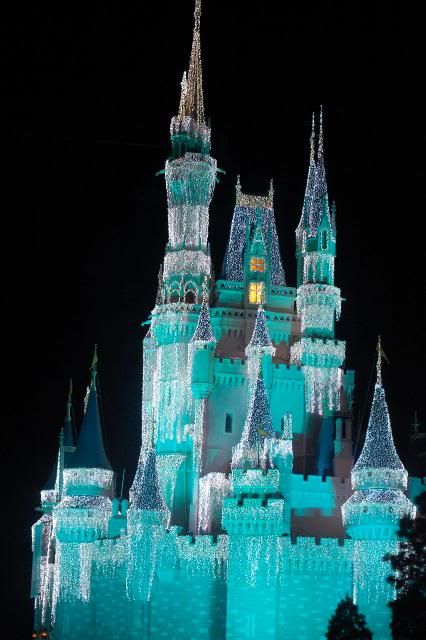 It's a pretty good spot, but.....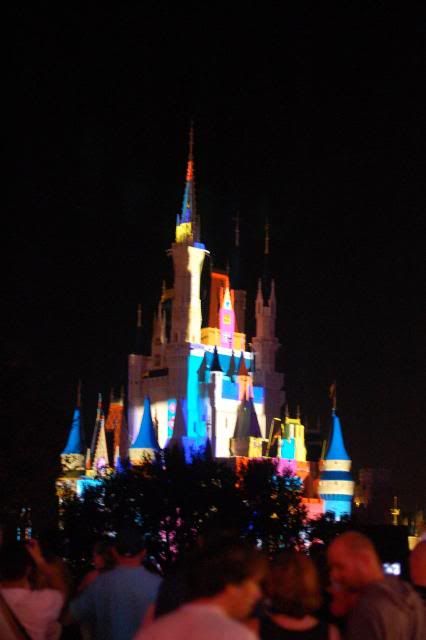 ..half of the front of the caste projection was out! Major disappointment!

We waited a couple minutes, but it wasn't being corrected, so we headed around to Big Thunder to ride while the fireworks were going off.
After that, the park started emptying out, as it was evening Extra Magic Hours, so we walked right onto Jungle Cruise, then got ice cream at the Plaza.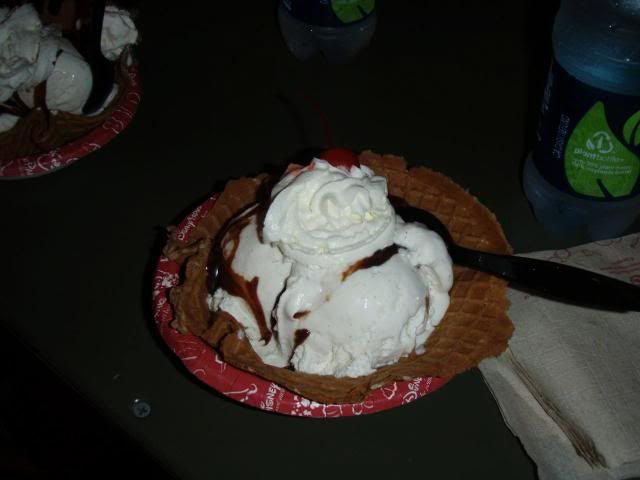 We then headed out. It was a long day!
Please stop back next Thursday for the final part of this all to short trip.