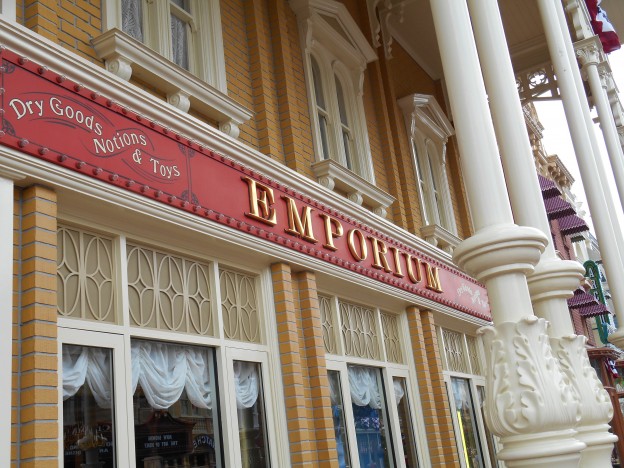 Who Goes to Walt Disney World to Shop? I DO!
There are many stores and shops at Disney World that I love. Many I just browse, but seldom buy make a purchase in – I just think the stuff is great, with no real need to have any of it for my own. This would include the giftshops at many of the ride's exits – like Expedition Everest and Tower of Terror – those giftshops are really neat and offer cute and clever attraction-related merchandise. The one on the way out of Pirates of the Caribbean is a particular favorite as well. I also love to browse the shops in Disney's Hollywood Studios – I just seldom find anything there I can't live without.
Now, let's talk about where my money goes. There are four places I go to shop (as in like-an-Olympic-sport shopping) – The Fam is used to this and they know they can either help or get out of the way – I'm good with either of those opptions as long as I have some completely uninterrupted time to carefully select what will be going home with me.
Mouse Gear in Epcot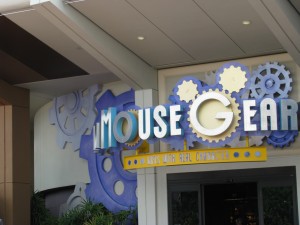 I love Mouse Gear because of its size, but also the way the store is merchandised. The place is always bright, clean, well organized and neat as a pin. Part of what's so great about it is how open it is – one huge room all on display for my shopping pleasure. Most recently, Megan and I added to our Shoe Ornament collection with the purchase of three new shoes from Mouse Gear. If you saw my post on another Epcot store
(Mitsukoshi in the Japan Pavilion
), it deserves a shout-out here, but unlike Mouse Gear, I don't always buy something from there.
Disney's Days of Christmas (Downtown Disney)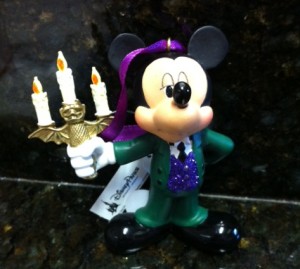 Disney Christmas ornaments are a must-buy souvenir for me. The nice folks at Disney's Days of Christmas will carefully pack my ornament purchases and ship them straight to my house where they will arrive safely unbroken. Yes, I pay about $25 extra for that, but it's totally worth it to me not to have to fret over what may happen if I tried to carry all the ornaments with me on the plane home. As long as there's room on my 9-foot Disney Christmas tree, I'll be buying ornaments at this happy holiday shop.
World of Disney (Downtown Disney)
This store is, with regard to presentation, the exact opposite of Mouse Gear. It's a little darker and messier inside and divided into many rooms and sections – you could look around in World of Disney for a couple of days, I think, and still not see it all. Clothing, watches, and souvenirs are the kinds of things I buy here. It can be really crowded, though, so if you're serious about shopping here, a little patience and crowd tollerance helps. Most recently, I bought a tee shirt (for our dog, Junior) from the boys' section, some Haunted Mansion ornaments (the singing busts) that were not at the Christmas Store, and some small souvenirs for friends back home. I also bought my new, one-and-only, perfect-for-me Earhat! (See me wearing it on our
Facebook Page
– oh, and if you press "Like" while your there, I'd be ever so appreciative since I'm only 20 shy of 1000!)
The Main Street Emporium (Magic Kingdom)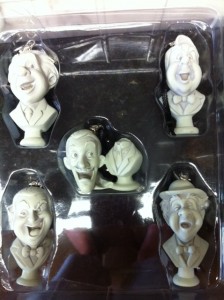 All the stores on Main Street's left side are connected. So, you can enter the Emporium and shop your way (in cool comfort) down to Casey's Corner! It's the atmosphere of The Main Street Emporium that draws me in. It's got great Victorian details and I can find camera batteries, gift cards, and one of my favorite things to buy there, Disney Pins (for collecting and trading). Yeah, I know they sell pins literally everywhere, but it has become tradition for me to at least attempt to find a pin or two from the Emporium to take with me.
Now it's your turn – which of Walt Disney World's stores are your favorite? What are your favorite souvenirs to buy on every visit?