By Lisa Green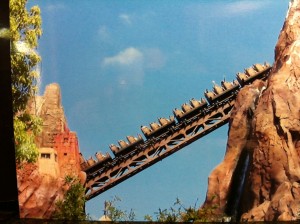 Expedition Everest has something for everyone – or at least everyone over 44″ tall.
It has the best theming, best story line, best standby line – although Tower of Terror would be a very close second. Located in the Asia section at Animal Kingdom, you'll easily spot the ride's famed mountain long before you reach it.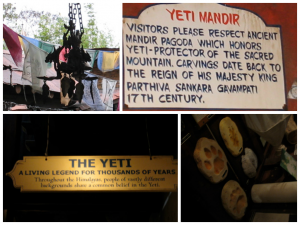 Way back in 2006, we were lucky enough to visit Disney World during Expedition Everest's soft opening. We rode it seven times! Yes, we can say we are among the fortunate few who experienced The Yeti in its original, fully functioning, arm-swiping glory. Jealous? You know you are. Sadly, Betty (as we super-fans call the mountain's guardian) is broken. Most EE fans agree – She may never be fixed, never restored to her original scary self. All you get now is a mere shadow of her former brilliant Yeti-ness (albeit a strobe-lit disco one). Originally (yes, I am an actual authentic eye witness), the Yeti was a highly visible, hunch-backed, dread-lock-sporting giant whose long, simian arm would take a swipe at you mid-ride – VERY cool and frightening. However, early on, the rumors say, the foundation supporting the gargantuan beast cracked (reports about the actual problem vary). But here's a fact: Betty the Yeti is broken and cannot be repaired without tearing up (or down) the entire mountain. Searching the internet will uncover the many different theories about poor Betty but all seem to agree: The repairs would be very costly and take a long time during which EE would be non-operational.
So why is this still my favorite ride?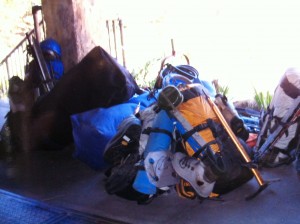 For one thing, the queue for this attraction is SO fantastic – you'll actually miss some of the best things about the Expedition Everest experience if you have a fast pass. Long before you enter the actual queue, you'll notice an abundance of detail. The mountain itself with its snowy peak, the worn colored flags strung through the air, the statues, the trinkets and tributes – and that's just outside. Step into the Yeti museum and the expedition outfitters supply store! Amazing! So much to look at, you'll forget you're in line for the best ride at Disney World!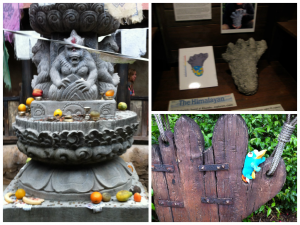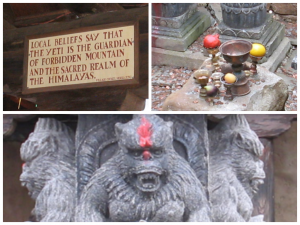 Once you make it to the ride platform
(where you'll find still more details to enjoy), hop aboard a tea train for what at first is a delightful little ride past some pretty landscaping – then the climb begins that will take you into the forbidden mountain (check out the great view on the way up). Once you reach the top? Hang on! There is SO much action on this steel coaster which reaches 50 mph during the ride's nearly 3 minute duration. There are plenty of surprises, so keep those eyes open! Even the post-ride exit through the gift shop is fun. This ride has it all! If you haven't yet had the pleasure and are headed to Disney World, put this at the tippy top of your "must do" list.
Anybody else love EE as much as I do?
This article was originally posted on the
Living a Disney Life Blog