By Nick
Back in the day, my social media outlet was the DVC News Forums. I would write trip reports for each of our visits to Walt Disney World and Disneyland, and I'm sharing them here.
Some trip reports were more in depth than others, and this one is on the more descriptive side. Also, as this was a "live" trip report, I jump back in forth in time, making live comments and then going on to describe activities earlier in the day.
Any commentary I make will be in italics.

Part Three: Sunday 10/4/09
Part 2 can be found here
Day 3 - 10/4 - 715AM
Woke up about 630AM, too excited to sleep, because we move to the Beach Club today.
I love it here, but I'm still excited to stay at a new place.
The same group of animals are out this morning, but in smaller numbers.
Probably because of the kid SCREAMING "Look" at the top of his lungs a couple of balconies away!
Time to pack up.
Day 3 - 10/4 - 1035PM
It's been a full day.
We took a cab from the AKL about 8AM and checked into BC about 820.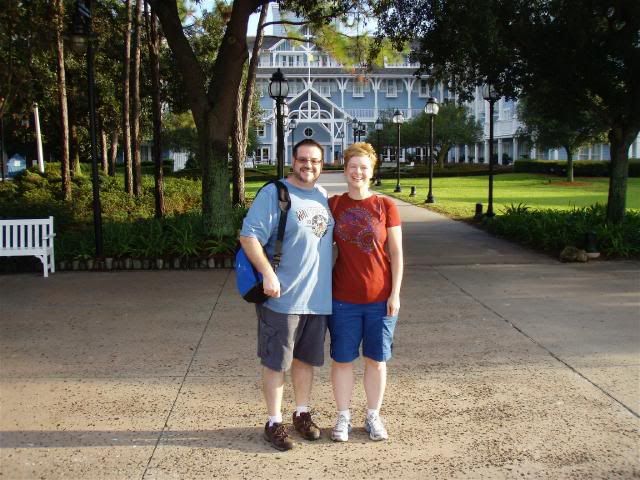 Our room wasn't ready, so we went to Epcot. Rode Soarin, Living with the Land, and Imagination.
We went into Innoventions and did the Great Piggy Bank Adventure. According to that, we need to save more towards retirement. Well, duh. It was cute, and a good escape from the heat.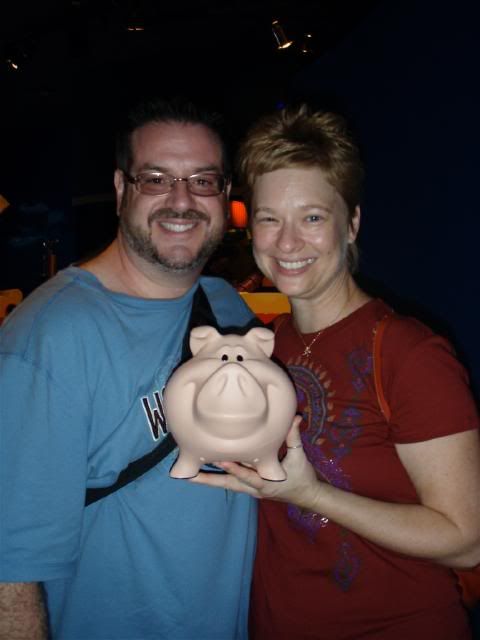 We then grabbed a FP for Test Track, and went to the F & W Center. We saw a free seminar featuring a chef who has several restaurants in Philadelphia, Jose Garces.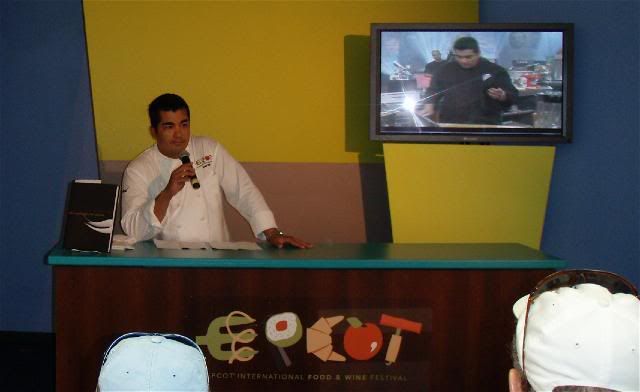 During this we got a text message saying our room was ready, so we started back through WS, and stopped at a F & W stands for a quick lunch. Argentina, Peurto Rico, Canada, and Ireland. Everything we tried was good.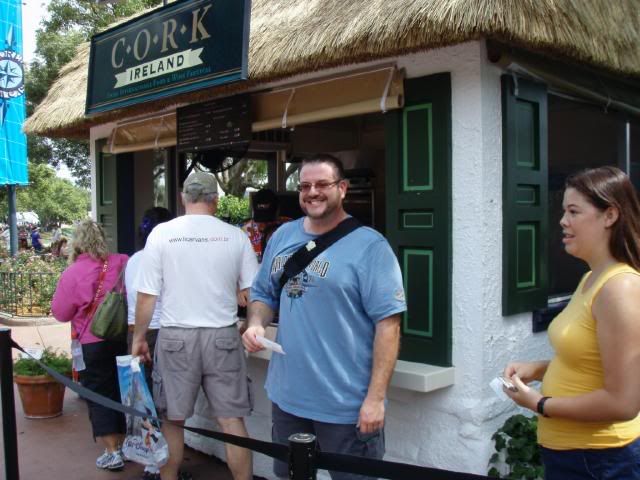 Got to the BCV, and went to our room, 476. Well, initially, we took the elevator off the main lobby, and the walk to our room seemed longer than the walk from Kidani Village to Jambo House. It is just about the very end, just like at the AKL.
It overlooks the canal, with the parking lot to the right, and the pool to the left.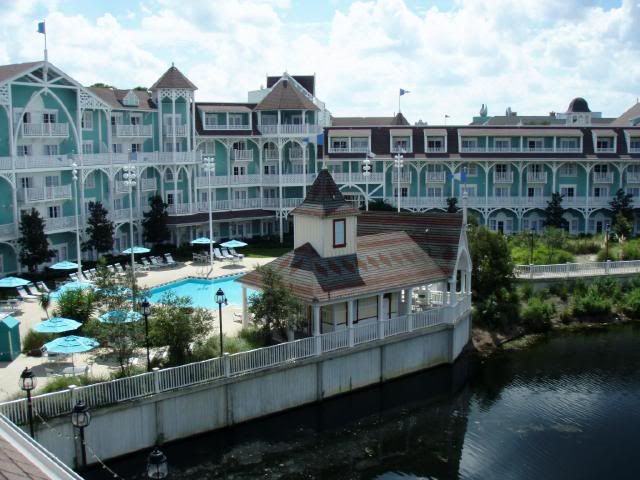 We went down to Stormalong Bay, and that is truly a highlight. We spent a couple of hours there.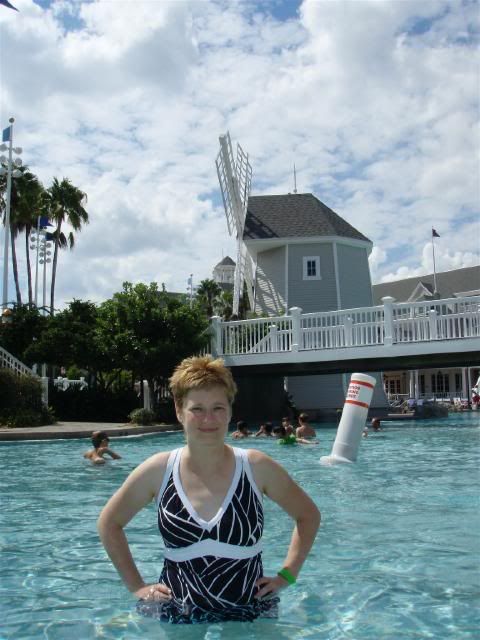 Enjoyed a Coke float, and cup of chocolate ice cream from Beaches and Cream, then headed back to the room for a shower.
On the way back, we discovered a much quicker way to our room.
We went back to Epcot around 5, and rode TT. We had a nice conversation with a DVC CM at a kiosk, then met up with, the group outside Le Cellier. Had a 2 minute wait after checking in. Dinner was terrific.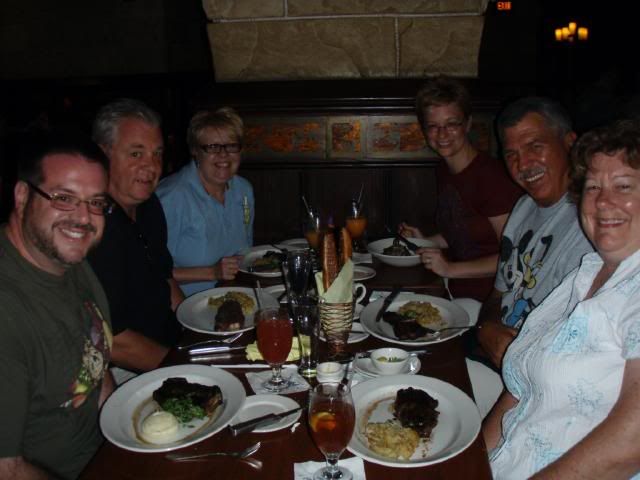 And Tom and Pam had a truly wonderful surprise for us. They had 2 Dining credits left, and treated us to dinner!
Thank you again, Pam and Tom!
I had the Kansas City Coffee Rubbed Steak, Barbie the Filet.
The steak had a very nice flavor, a subtle start, and then a noticeable coffee finish. Barbie said her filet was the best yet.
I had the chocolate chocolate cake for desert, Barbie had the apple something. I'd ask her the exact name, but she's asleep
at the moment.
We left the restaurant about a minute before Illuminations, and watched it from over by Canada.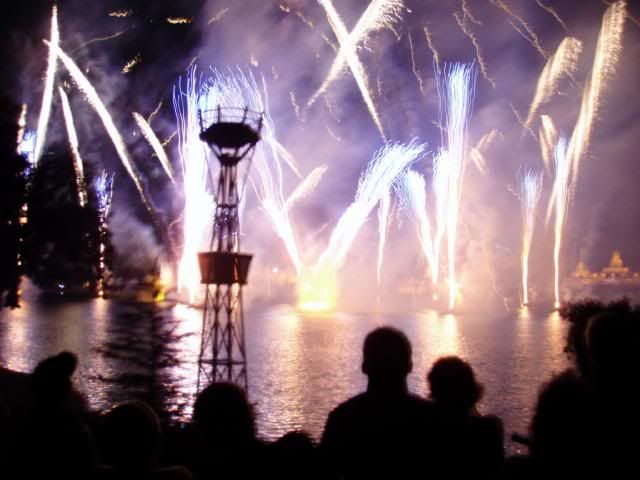 Please come back next Thursday for Part 4!