By Lisa Green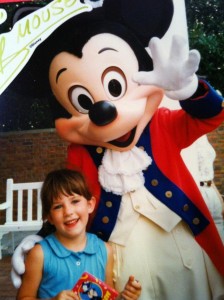 If you're like me, you dreamed for a long time of the day when you would finally take your children to Walt Disney World for the first time.
You planned and prepped (and saved!) and looked forward to the trip with great anticipation. When that magical day arrived, do you remember the look on their faces as they discovered all the fantastic reasons you were so excited to take them there? They see Mickey Mouse in person! They watch Tinker Bell fly! They're mesmerized by the Magic Kingdom's afternoon parade. That look of wonder is something that stays with you long after your vacation is over. It's a big part of what keeps calling you back and you think – it just can't get any better than this!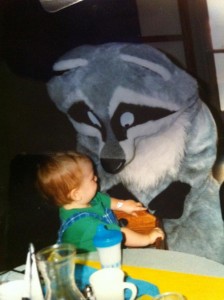 Flash forward a few years.
Now you are a family of seasoned Disney World vacationers. You get a big kick out of how well your little Disney experts navigate around the parks and how opinionated they are about their favorite rides, attractions, and restaurants. They even help you plan where to stay and what to eat. Hopefully, at this point, they've each grown to become every bit as big a Disney fan as you are. You watch them race towards Splash Mountain after rope drop, speak perfect Spanish along with the Monorail announcer, and pose for pictures – maybe even joke around with their favorite characters and you think – it just can't get any better than this!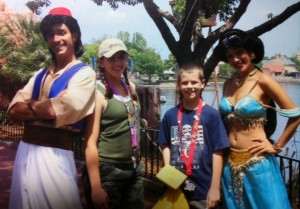 A few more years pass in the blink of an eye
and suddenly, your sweet little Disney travel buddies are all grown up. Oh, sure, you still see them as your "children" but they have lives away from home that involve jobs and college classes that put big demands on their schedule. Finding time for a Disney vacation was once so easy! Now the logistics are challenging and, lets face it – how could vacationing at Disney World possibly be as much fun now that your children have grown?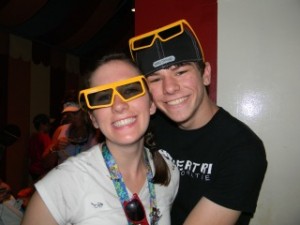 Listen to me carefully – this is important.
You may need a little extra planning and creativity to make travel times and transportation work for everyone. You will worry that it won't be the same – things that seemed fun to an 10-year-old maybe won't be as much fun now. Push those worries aside. All you'll have to do is look at their faces – walking on Main Street USA toward Cinderella Castle, waiting – next in line to board Rock'n' Roller Coaster, jumping into a Doom Buggy or trying not to laugh during the Jungle Cruise, finding out that
they
are the Rebel Spy or taking that first bite of a Mickey-shaped ice cream bar. I promise…You will think to yourself – It just can't get any better than this!