By Lisa Green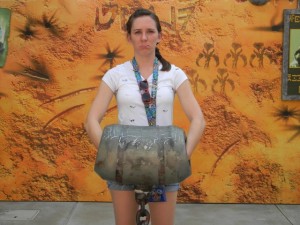 You know after visiting Walt Disney World regularly for the past 25 years, I've learned a thing or two about Disney vacation meltdowns – and they don't always involve children! When I think of meltdown I think crying, screaming, frustration! The Disney vacation meltdown may also involve a wider array of emotions ranging from the basic temper tantrum to "checking out" by shutting down and completely ignoring everything going on all around. When you travel with small children, crying happens. There are, however, some tips I can share about the different types of meltdowns we've experienced – some of which were self-inflicted. We let them happen – practically invited these unhappy episodes along on our dream vacation by our own poor planning or inattention to certain unavoidable facts.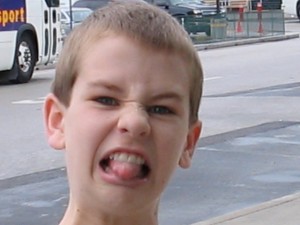 Five Walt Disney World Meltdowns (and how to avoid them):
1. It's all way too much! – Some people (of any age) handle overstimulation better than others. The noises, smells, tastes, crowds, even the beds and pillows – all unfamiliar and sometimes frightening. Stranger danger in enormous proportions! Characters may not be scary, but the mildest roller coaster IS! It's kind of hard to predict what the limit will be – little kids need more consideration with this sometimes. The important thing is not to force too much excitement, new or different, all at one time. Pace yourselves if anyone in your travel party is easily overwhelmed.
2. The ups and downs – Sometimes it's all hurry up and wait…then BOOM! Thrill ride! Then hurry up and wait again….then MORE thrill ride. Wait more…then SCARY ride. Then wait and wait and WAIT. If you're not used to waiting in line, never been on a roller coaster before, never experienced a dark ride with loud noises…it all seems so confusing! Waiting is boring! Not knowing what to expect can cause anxiety. Preparing first-timers for this series of ups and downs and having some distractions or activities planned for when the lines are longer than can be easily tolerated will go a long way toward preventing meltdowns related to the boredom/excitement/boredom/excitement cycle.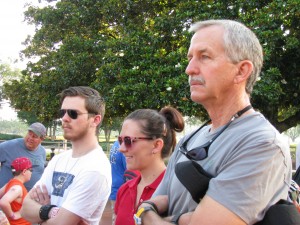 3. TTFW (Too Tired For Words) – This one and number 4 are the ones I'm personally the most susceptible to – I need sleep and lots of it! The rest of my family is the same. Nothing brings on unhappiness faster (along with leg aches, head aches, itchy eyes, generally lethargy) than becoming overly tired. Alternating sleeping late with going to bed early and afternoon naps if necessary (for the little ones) is the best way to avoid – or at least delay the inevitable. Afternoon breaks from the parks can be critical.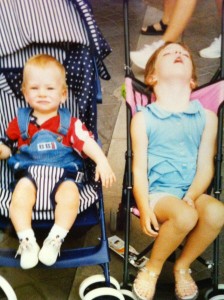 4. Grrrr – We are HANGRY! When we're having a great time, we don't always notice when we're hungry…until it's too late! Hunger lurks in the background…quietly…barely there (the growling can hardly be heard over the thrill-ride-screams). Then a headache starts, then…suddenly! Whoa! Batten down the hatches – someone's head gets bitten off! I don't care if a person's 8 or 80 – when they're hangry (hungry/angry), everyone else better beware! Always, and I do mean ALWAYS, have a snack handy!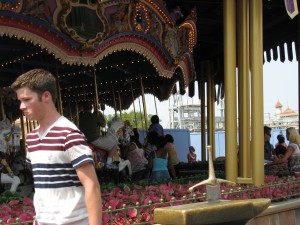 5. I want that! Yes, we want our children, our spouse, maybe ourselves to have a souvenir or two. It starts off innocently enough – let's face it, Disney makes some wicked cool merch! We want to buy a shirt, a doll, a gift, and ornament, a pin (or ten). That touch-to-pay feature on those MagicBands makes it not only ridiculously easy, but FUN! Fun to buy, fun to spend, fun to own. Next thing you know, you check at the resort front desk and WOWZA! You have racked up quite a bill!!! Best advice I can give you – get this under control before you ever leave for vacation. Buy some souvenirs in advance to bring alone for the kids and break them out along the course of your trip. Buy Disney gift cards in advance, give them to the kids (and adults, if need be) and tell them how much they have to spend…when the money's gone, it's gone. Self control will be your friend when it's all said and done. I promise. Tantrums in a theme park are never attractive. Sobbing all the way home after seeing the final total at check-out is pretty pitiful. Not that I'd know or anything.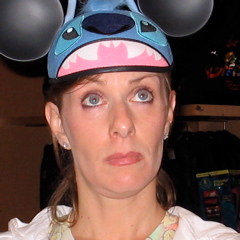 Shout on out now! What are your best tips to avoid a meltdown? Or what's your favorite meltdown story?