By Nick
Part Four of this Walt Disney World trip report from May of 2009 that I wrote for the DVC News Forums can be found here. Any commentary I make will be in italics.
Who: My wife, Barbie, my friends Todd and Meghan, and their baby, our Godson, Flynn who was 16 months old, and me.
Friday, May 22nd, 2009
The day started out innocently enough. Overcast, yet again. Very humid, which you know is trouble.
We went to the Studios because I wanted to see some Star Wars Weekend attendees and their costumes.
I even got some pics with a few folks.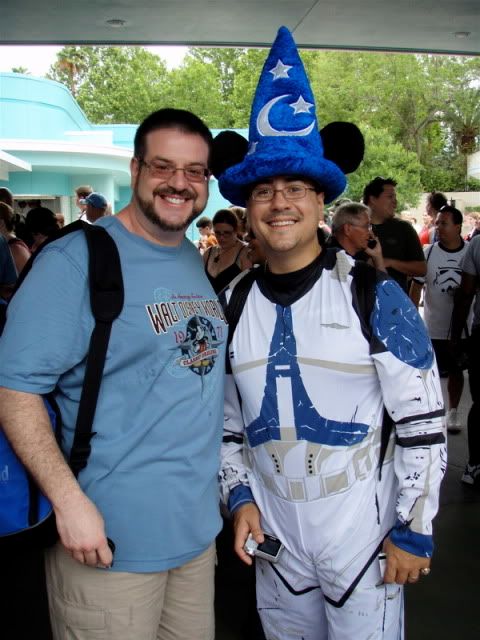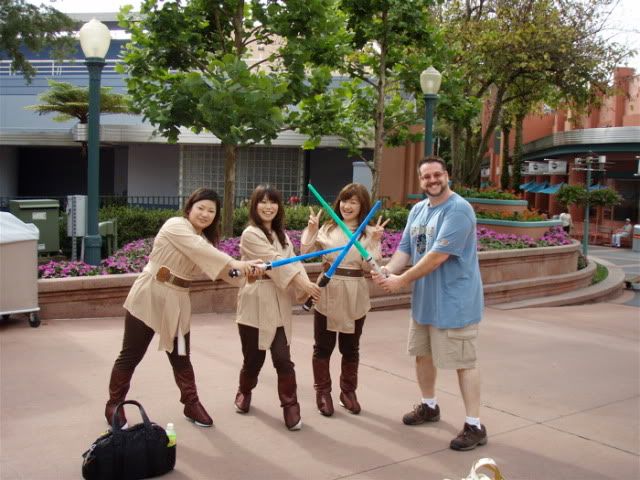 Barbie and Meghan went to ride TSM (
Toy Story Midway Mania
), since Meghan didn't really get to experience it earlier in the week, while Todd, Flynn and I rode the Great Movie Ride. We then got a couple pastries at the Commissary. Meghan went to another class (
she was in Orlando for work
), and the rest of us went to the Honey I Shrunk the Kids play area.
We spent some time there, Flynn especially loved the musical steps.
I wanted to check out the special Star Wars merchandise, so we headed back to the store, only to find a line longer than the one for TSM!
We skipped that, and decided to head to Epcot, so I could maybe get some pics of the flowers before the rain. We hopped a boat, and on the way Todd mentioned he could go for some ice cream, so we got off at the Yacht & Beach Club stop, and had lunch at Beaches and Cream.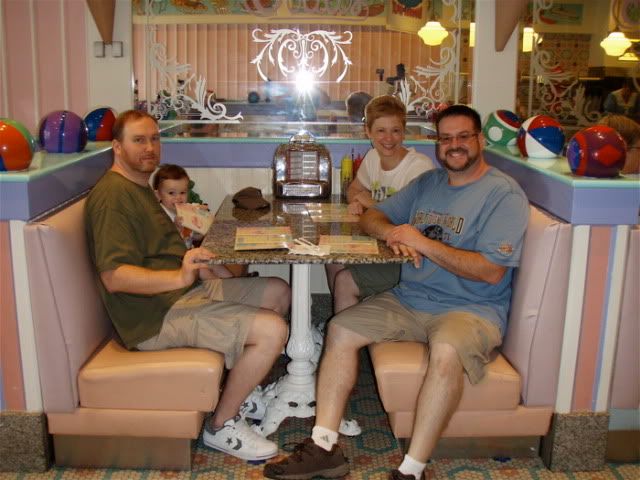 We all had burgers, fries, onion rings, and Todd tried to get Flynn to eat a hot dog. Barbie and I split a banana split, while Todd got an Old Fashioned Sundae.
About half way through ice cream, the skies opened up. To the point they closed Stormalong Bay. This was flood level rain.
Flynn was getting tired anyway, and rather than walk all the way through Epcot or take a boat back to the Studios, we got a cab back to POFQ.
I took a nap until I was awoken by thunder, seemingly directly above us.
At about 6PM, we saw that it was clearing, so made our way to the MK.
We rode the train around to Mickey's Toontown Fair (
which is where the Storybook Circus portion of Fantasyland is today
), where Flynn played in the playground, and we walked through the mouse's houses.
We had dinner at Cosmic Ray's, where Flynn grooved to Sonny Eclipse.
Then we rode the Jungle Cruise. Barbie and I hadn't done it in a while, having had several non enthusiastic CMs doing the same jokes. But this ride we had a skipper named Sarah who was both enthusiastic, and told several jokes we hadn't heard before. I laughed rather than groaned several times! Todd and Meghan thought she was a bit to edgy, bordering on angry, but I thought she was perfect for the role.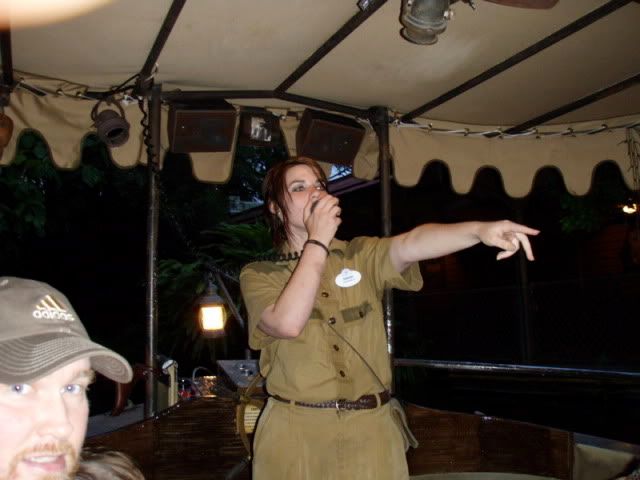 We then had Dole Whips. Barbie and Todd tried the citrus swirl, but I didn't care for it.
By now it was 9PM, and most people were out at the parade, so we walked onto Pirates of the Caribbean.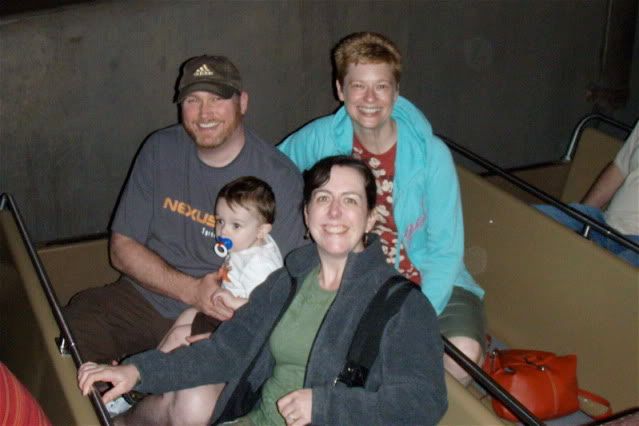 We stayed in back of the castle to watch Wishes, which is a pretty neat spot if you want to get a seat and avoid the throng.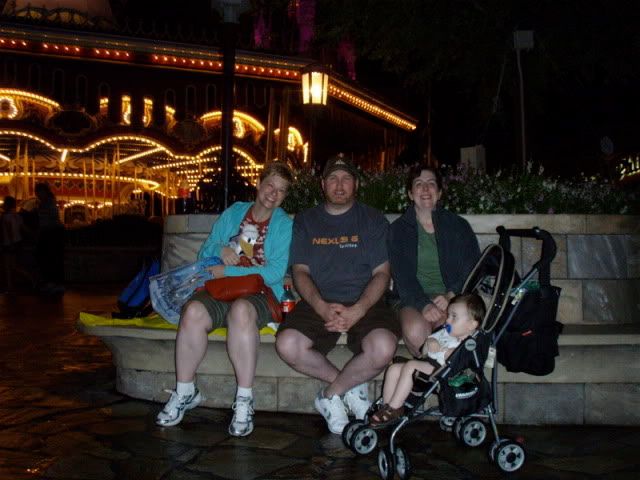 Of course you have to deal with them leaving, but this is a nice respite. It took us nearly 20 minutes to make it down Main Street.
Usually we'll hit the shops and wait till the crowd thins, but they were just as packed. It seems everyone had come out on this lovely evening.
The POFQ revealed a definite advantage in it's small size, line for the bus was short compared to other resorts. Got back at 11:15PM.
Please stop back next Thursday for part 6.