By Nick
Part Two of this Walt Disney World trip report from May of 2009 that I wrote for the DVC News Forums can be found here. Any commentary I make will be in italics.
Who: My wife, Barbie, my friends Todd and Meghan, and their baby, our Godson, Flynn who was 16 months old, and me.
Wednesday, May 20th, 2009
Woke up to overcast skies, but at least it wasn't raining.
We had reservations for 810AM Tusker House at the Animal Kingdom for Donald's Breakfast Safari.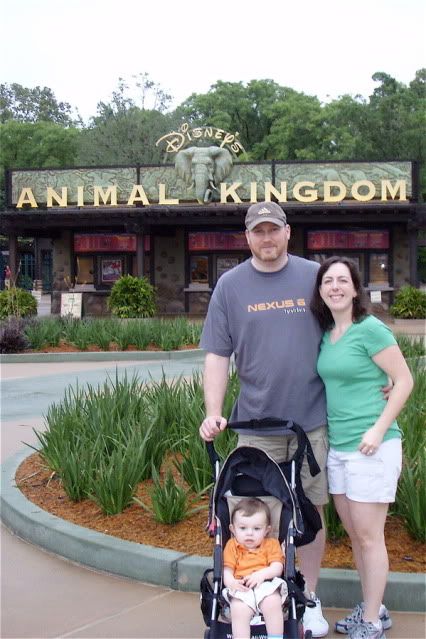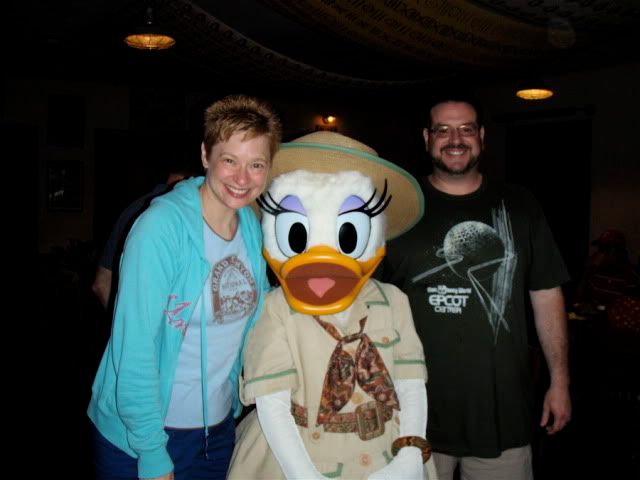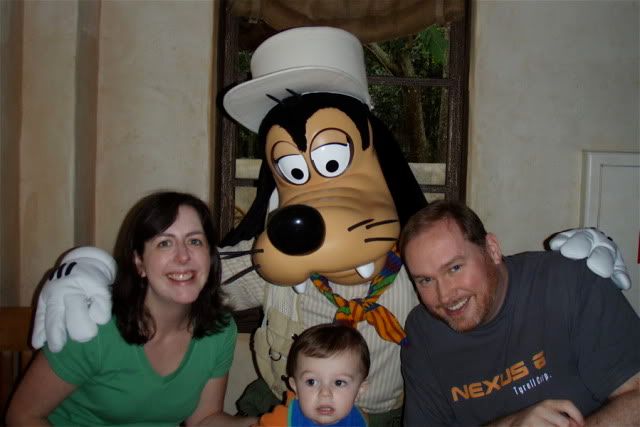 There was a pretty good selection of the typical breakfast fare.
The characters were Donald, Mickey, Daisy and Goofy. Flynn was more comfortable with the characters,and even laughed and pointed at Goofy.
After breakfast, we made it just in time for rope drop for the Kilimanjaro Safari.
Because it was still overcast and cool, we saw more animal action than I've seen before.
We then did the Pangani Forest Trail, followed by the Conservation Station, where Flynn enjoyed petting the goats and sheep.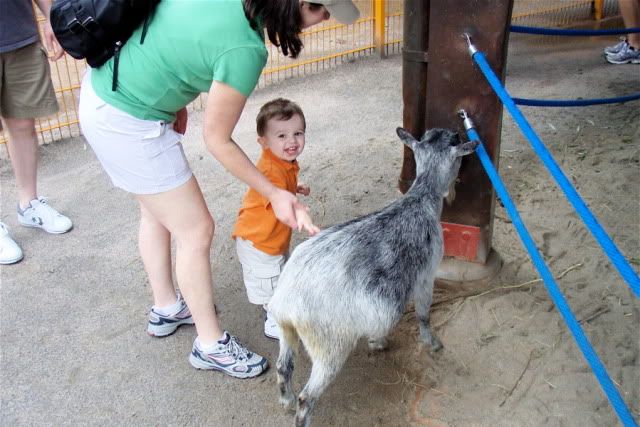 By that time, a miraculous, and short lived thing happened. We had blue skies and sun.
The park was packed by then, people taking advantage of the first sun in days.
So we walked toward Asia and Everest.
We stopped and watched the Flights of Wonder show which was just starting.
By then, Flynn was getting sleepy, so we headed to Everest and got FastPasses.
It was actually warm and sunny, so we headed back to the rooms to swim, and to give Flynn a break from the heat.
When we got back, I called lost and found. My card had not shown up, so I had it canceled. We had enough cash for the trip, but I use the card for Disney points. Visa said the would issue one, and our room was even charged on the new number. So, no big deal, really.
Todd and Flynn stayed behind to nap, and Barbie, Meghan and I went to the pool.
The water was freezing, due to the previous nights rain, according to the lifeguard.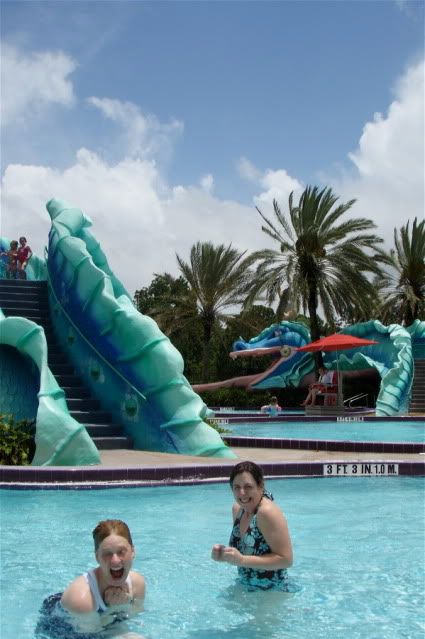 The girls jumped in and then right back out, but I stayed in and swam until I was kicked out because
of the incoming storms. And boy did it storm!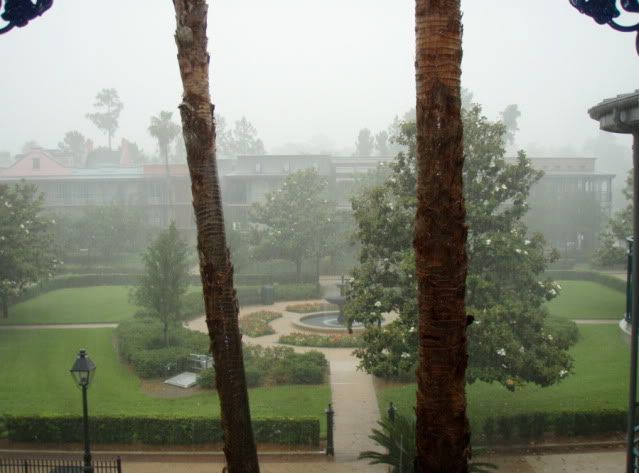 We got a couple double cheeseburgers with fries and pasta salad, and 6 beignets at the Sassagoula Floatworks, and brought them back to the room for lunch. We sat and watched it rain. And rain. Etc.
Finally, it slowed up a bit, and we decided to head back to the AK for EMHs (
extra magic hours
), to try and catch the 4:45PM Nemo show.
When we got off the bus, it started to rain so much, it was like being in a shower, except wetter.
We finally waited at one of the stores till it passed for the most part, and made our way to the theater.
Afterwards, we headed over to Dinosaur, where Todd, Meghan and I rode, while Barbie stayed with Flynn.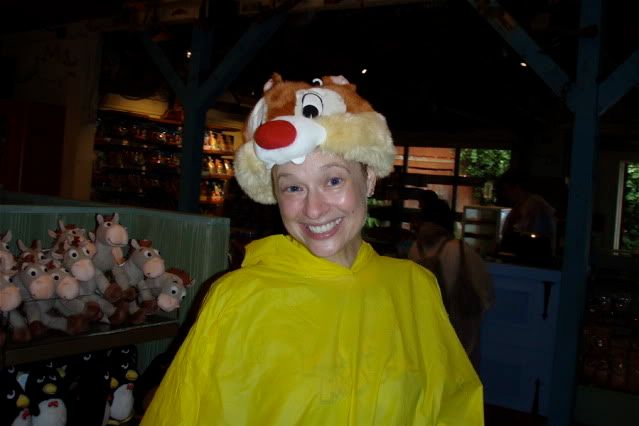 Barbie is not a fan of the ride. (
She's since come to her senses!
) I love it however. Then, a small miracle. It stopped raining just long enough for Barbie and Meghan, then Todd and me, to ride Everest. Walked on.
Literally, the moment Todd and I walked out the exit, rain.
We had dinner at Yak and Yeti. Barbie had her usual, Crispy Mahi Mahi. I had steamed mussels and lettuce cups, and a couple margaritas.
All very good as usual, but service was slow, especially considering they were perhaps only half full.
By now it was almost 8PM, and we headed back to our room. In the rain.
Please stop by for more rain next Thursday!