By Nick
Back before I got on
Facebook
, which led to
blogging
, which led to
Instagram
,
Twitter
,
Pinterest
and now
Podcasting,
my only form of socializing via the internet was a
Disney Vacation Club
(
DVC)
forum called
Mouseowners
and then
The DVC News Forums
.
I met a lot of wonderful people through these forums, many of whom I am still friends with, and many I wish I had met and never got an opportunity to.
While going through the
DVC News Forums
WDW Planning and Trip Reports page to find some information for a blog article, it was a real trip back in a time machine to see my posts, and to see friends and acquaintances comments.
I thought I'd attempt to share my reports here. Some are very lengthy, so I'll be breaking them up into multiple parts, as I did when I initially posted them.
I hope you enjoy! I was
newjerseynick
on the forums by the way, if you were ever on these forums.
We begin with a trip on
September 27, 2008
at 1:45 AM! I couldn't sleep and got a grand total of 3 hours. Our flight left at 710am.
We used Magical Express and got to
Pop Century
by 10:20am. Our room wasn't ready so we checked our bags, and headed to
Animal Kingdom.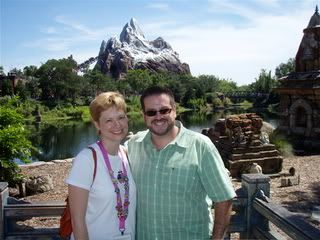 We got FPs for Everest, and went to the 11:30am
Finding Nemo the Musical
.
Rode
Everest
. Even then, motion sickness made it a once a day event for me. The backwards part is a killer.
We had ADRs at
Yak and Yeti
for 1:PM, but we showed up about at 12:30, and were promptly seated.
We started off with the pot stickers, which were very tasty. For our entrees, Barbie ordered the Crispy Mahi Mahi, I had 2 appetizers, the Mussels, and the Sesame Ahi Tuna. The mussels were good, but the broth they came in was phenomenal.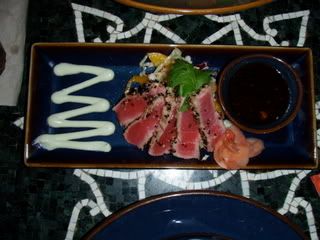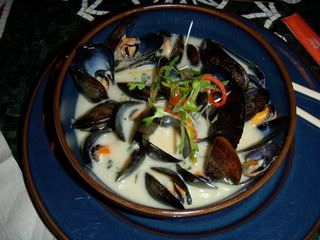 After lunch we rode
Dinosaur
twice, with no wait.
After Dinosaur, we went on Kilimanjaro Safaris. I always enjoy the safari, but on this trip we wound up being held up for about 15 minutes, in an area that had no wildlife, because a pelican was blocking the road and another vehicle up ahead. And it was in the sun. And hot.
After that ride, we decided it was time to head back to Pop and take a swim.
I called ahead on the bus ride back, and our room was ready. We got back to the hotel about 4, and we were put in the 1990s section.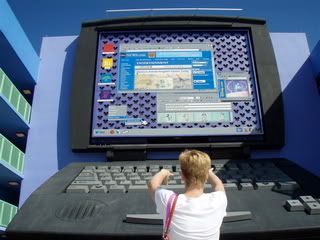 We swam and relaxed till about 6, then headed to the food court for dinner. I had the Fried Chicken Special, and a couple Coronas. I had not discovered "craft beer" at that point.
Barbie had the Greek Salad and OJ.
We were in bed by 9PM, party animals that we are.
Please stop back next Thursday for Part 2!