By Lisa Green
Even if you've mastered all the tricks of the FastPass+ system
, I'll bet there will come a day when you will want to experience a ride or attraction and will need to use the standby line. I know! That's the way it used to be all the time! I think some of us have been so spoiled by the entire FastPass convenience, we've come to believe that a 20 minute wait is practically torture – a vacation-ruining waste of time! I, for one, don't fall into that category. I'm so much more patient and tolerant of waiting when I'm in the
Disney Bubble
– sometimes, I'm willing to step into line for one of my favorite attractions even if the posted wait is 45 minutes!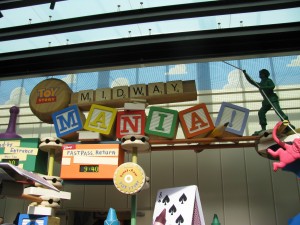 Luckily for all of us, those geniuses of Disney Imagineering have come a long way with the entertainment value of the standby line. Once just a holding pen with little to see or do as you and your party snaked around and around chain barriers and handrails like cattle, the introduction of a well designed standby line has changed overall ride experiences exponentially.
Today I want to highlight three examples of what I consider excellence in queue creativity. I chose these three attractions based on their ability to provide samples of the following categories –
Existing ride successfully refurbished to provide a vastly better standby experience
Brand new ride with a wildly entertaining standby line
Not-so-new ride with an original, well-themed queue
Existing Ride: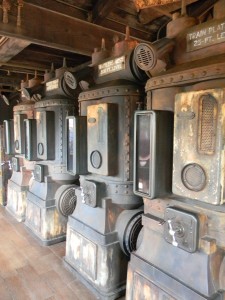 Big Thunder Mountain Railroad – Refurbished in 2012 to add a new interactive queue: I just got to experience this highly touted standby experience myself in May and I thought it was absolutely wonderful! So wonderful, in fact, the line moved too fast for me to fully enjoy all the cool features and activities. I'll share a few pictures, but you've just got to experience it for yourself. Seriously – if the wait is 30 minutes, you'll have a ball!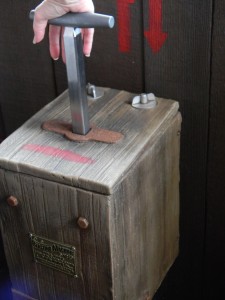 Brand New Ride: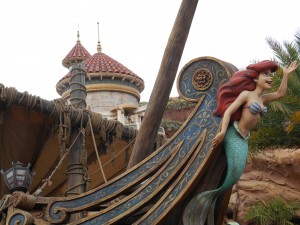 Under the Sea- Journey of the Little Mermaid – New Fantasyland attraction, Opened December, 2012. From the craggy rocks along the "shore" to the seashells, starfish, and many other tiny details on the outside of the Little Mermaid queue to the really awesome treasures and cute blue crabs that move in and out of different scenes. Again, this ride moved too fast for me to catch all the interesting things to see and do! Since the Clammobiles are continuously loading, this line moves fast. Do not waste a FastPass on this one!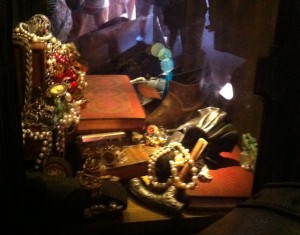 Not-so-New with Originally GREAT queue: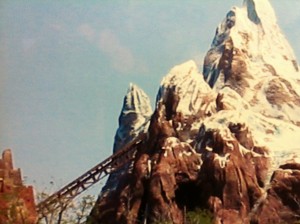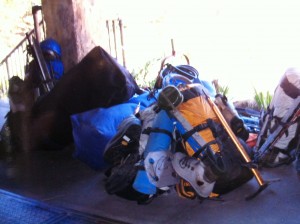 You know what I'm going to pick, don't you? Expedition Everest! We were lucky enough to be at Animal Kingdom during this ride's soft-opening back in the Spring of 2006. So, EE's 8 years old now and still boasts one of the (if not THE) most amazing, clever, spectacularly detailed queues in the World!!! We fell in love at first wait and still try to use the standby line at the Forbidden Mountain whenever time allows. To me, Expedition Everest set the bar for every new attraction that followed. This is Disney Imagineering at its finest.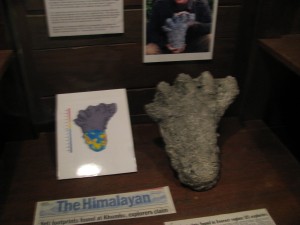 Okay, it's your turn – which ride would you nominate in each category?