By Lisa Green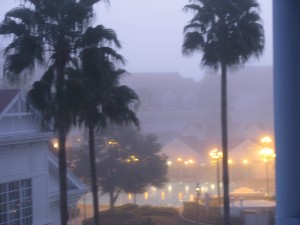 When you're on vacation do you like to sleep in? Are you a night owl? Do you stay up into the wee hours squeezing all the enjoyment you can into every day? It's okay to expect a little rest and relaxation when you're taking a break from the rest of the world, but WAIT! At Walt Disney World, there are some things that are worth waking up for! And I don't mean sleep late and get to them when you're ready. No, I mean get up early – set that alarm, request that wakeup call – whatever it takes to pry yourself out of that comfy hotel bed and start the day in a special way!
Five Reasons to Rise and Shine at Walt Disney World
1. The Welcome Show at the Magic Kingdom – It's magical! But you've got to get there mighty early to get a good viewing spot. At about 10 minutes before the park's official opening time, there's a wonderful welcome for waiting guests. Disney characters and Main Street Citizens are among the welcoming party. It's cute, it's special, and it's EARLY! Get up in plenty of time to be at the park at least 30 minutes prior to opening (rope-drop) – if not sooner.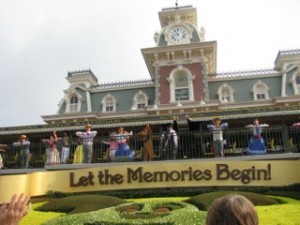 2. A Character Breakfast
– If you choose to book a breakfast at someplace like the Magic Kingdom's Crystal Palace, Animal Kingdom's Tusker House, Epcot's Akershus Royal Banquet Hall, or Disney's Hollywood Studios' Hollywood and Vine – you can enjoy some pretty hearty breakfast fare while visiting with some of your favorite characters. Booking an early breakfast means you'll get in the park before the crowds and will be well fortified to hit the ground running! (All character dining experiences can be found
here
.)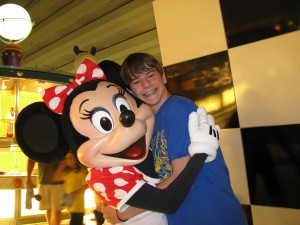 3. Rope-Drop – If for no other reason than to maximize the number of rides and attractions you can experience, arrive at your favorite park entrance before it opens at least a couple of times on your vacation. If you're staying on property consider hitting morning Extra Magic Hours when available (early entrance for resort guests). If you can't make it that early, get to a park about 30 minutes before it opens (without the Extra Magic Hour) and prepare to make the most of that less crowded time of the day. Booking FastPasses? Save them for a little later in the morning or even early afternoon!
4. Kilimanjaro Safari – I know, it's just one attraction, but I'm telling you, if you love animals and want to see them at their most alert and active, you should really try to experience Kilimanjaro Safari at least one time first thing in the morning. Have your camera ready! I'm particularly fond of the elephants, rhinos, lions, giraffes, okapi, wildebeest, crocodiles, well…you get the idea.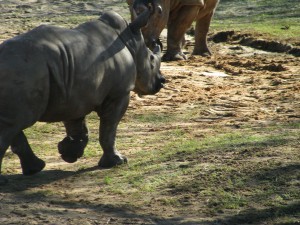 5. A Florida Sunrise – Think I'm crazy? Try it and see. The coolest, most peaceful part of the day is a wonderful experience – especially if the little ones are still asleep! Grab a cup of coffee and find a place to enjoy the sights and sounds of your resort before it becomes hot and crowded. If your room has a balcony, sit outside in your pajamas! If you enjoy walking or running, there's no better time of the day to get out there and get moving.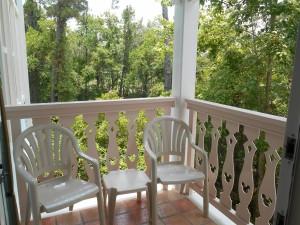 What's your favorite way to start the day at Walt Disney World?