This week I'm sharing an article from Lisa that is very similar to a topic we just recently discussed over on The Disney Exchange Blog, home of The Disney Exchange Podcast, which Lisa and I co-host along with Dave Hodges. - Nick
By Lisa Green
This week while listening to my favorite Disney podcasts I heard something hilarious!
That movie about the sisters from Arendelle – you know the one – is now being referred to as "The F-Word". When I stopped laughing, I started thinking about the number of places that particular F-word is showing up at Walt Disney World – Don't worry! This is NOT another blog post about that situation. (But I did find this entertaining
tidbit
on Tumblr in case you're a fan.) It just got me thinking about the great Disney movies that have been left behind (or forgotten). 'Ohana, it seems, does not apply to our favorite Disney classics!
So, as usual, according to me…
Five Disney Movies Underrepresented at Walt Disney World
1. The Jungle Book
– We need more Mowgli. Over in the Animal Kingdom, in a little corner of Asia – couldn't some small section of the park be spared for ONE Jungle Book attraction? With the new Jungle Book being released in 2016, this would make even more sense. Dark water ride! Can't you just picture it? Oh, yeah…fantastic!
2. Alice in Wonderland
– There's the Mad Tea Party, sure, but SO much fantastic potential is wasted! The Red Queen, Mad Hatter, White Rabbit, Alice – This could really be a fantastic little dark ride or indoor/outdoor kiddie coaster. Even a cute spinner or something that plays on the "Eat Me" "Drink Me" size change bit. And Absolem! Those crazy flowers!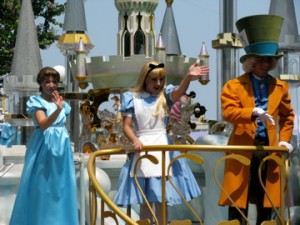 3. Mary Poppins
– Getting better, but not quite there yet. Several nods to Mary Poppins appear in the new DVC villas at the Grand Floridian, but I'd really love to see an attraction completely and fully dedicated to Miss Poppins, Bert, and all the movie's best moments. There's room for another carousel at another park outside of Magic Kingdom. Hello! Penguins?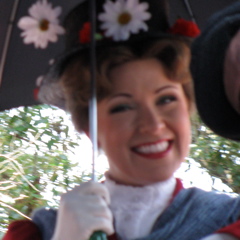 4. The Incredibles
– Zilch, zip, nada. It's been completely ignored. This is one of my most favorite Disney movies. A sequel is reportedly underway! Why? Why can we not have some Super action – this movie BEGS to be translated into an E-ticket attraction! Edna Mode could guide us through the adventures of our favorite Supers and their arch nemesis, Syndrome!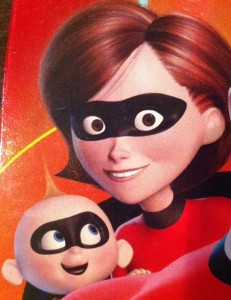 5. The Emperor's New Groove
– I know – most of you just groaned. But Yzma and Kronk's antics were the very best part of this flick and they at least deserve a little something. A kooky, wild ride based on the "wrong lever" sequences? You KNOW you'd love it. Oh, and squirrels would have to be included! Squeak, squeak squeaken squeaker.
Your turn!
Are you thinking
Up
?
Ratatouille
?
Brother Bear
? Are you mad because
Tangled
only rated a restroom? What about
Lady and the Tramp
? Talk to me! What movies do you think have been overlooked at Walt Disney World?
This article was originally posted on Lisa's Living a Disney Life Blog.
She can be found on Facebook at https://www.facebook.com/LivingaDisLife
and on
Twitter at
@life_of_green