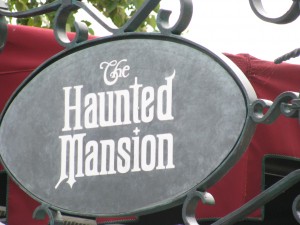 By Lisa Green
We, being the normal, run-of-the-mill Disney fans that we are, have a love – a passion, for that most special, most Disney-ish of all Disney attractions –
The Haunted Mansion.
Ask us individually what our favorite rides are and we will each give you a different answer.
Ask us what ride we MUST ride together, multiple times on every visit to Disney World? We will all agree it has to be The Haunted Mansion at Magic Kingdom. In both it's original form and it's new post-2007-refurb-form – we have always loved every single thing about this 8-minute doom-buggy trip through one of the coolest attractions ever scared up by Disney Imagineers.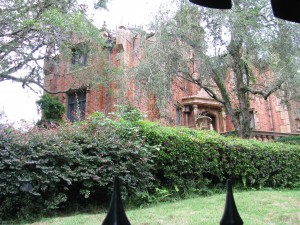 If you've been there, you know what I mean when I say that the "Ghost Host' is a very important part of the experience.
That
voice
! Once he starts you off on your adventure, you can't look around fast enough to take in all the carefully crafted details, thrills, oddities, surprises, not to mention
ghosts
the Haunted Mansion holds. The stretching room with its crazy portraits and surprises, the dining room ghosts, the dancers, Madame Leota ("Goblins and ghoulies from last Halloween…Awaken the spirits with your tambourine!"), the bride, the cemetery, the busts singing "Grim Grinning Ghosts" , the hitch-hikers! We love it ALL! I guess that's why we want to ride it again and again – we never feel like we've seen, heard, or experienced everything there is – and that's just on the
inside
! If you're going, don't miss any of the great tricks and treats that are in store for visitors in the Haunted Mansion's queue.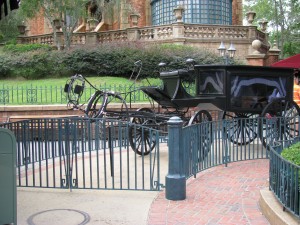 "Now I will raise the safety bar and a ghost will follow you home."-
Ghost Host, Haunted Mansion
"
Hurry Baaaaaaack……Hurry BAAAaaaaaaaack….
Be sure to bring your death certificate if you decide to join us. Make final arrangements now. We've been dying to have you…"-Little Leota
Portions of this article were originally posted by Lisa on her Living a Disney Life-Empty Nesting with Pixie Dust Blog.