By Lisa Green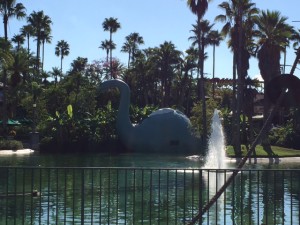 Now that the Sorcerer's Hat is a thing of the past and we can stop watching its demise piece by piece on every form of social media available, it's time to talk about more changes at the Studios. If the poor hat could cause such a stir, the loss of Echo Lake will likely launch a tsunami of outrage. According to the rumor mill, Echo Lake, Dino Gertie, and Min and Bill's Dockside Diner will be next on the chopping block.
It has to do with sightlines and the Star Wars Land expansion, if I heard the alleged plans correctly, but those details aren't really as important right now as preparing to cope with this future Disney's Hollywood Studios (or will that be Disney's Hollywood Adventures?) in a dramatically altered form.
As you'd probably expect, here are five thoughts on Disney's Hollywood Studios – Without Echo Lake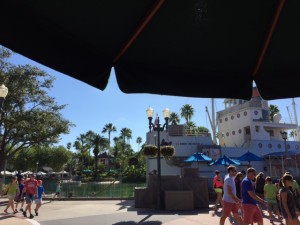 1. It'll be a huge adjustment! The Studios opened in 1989 and in early 1990, I started building my Studios-visiting style and traditions. At one time, I couldn't imagine what the Studios would be like without Roger Rabbit, who in the early days had a major presence in the park. So much as already changed over the years, mostly in the form of removals rather than additions. I don't know about you, but I still have a hard time not calling it MGM Studios. I like Echo Lake right where it is, but I want the Studios to be back to an exciting full-day park the way it was originally. If that's the sacrifice that must be made, so be it.
2. Gertie's a cutie, but the #SaveGertie movement will not start with me.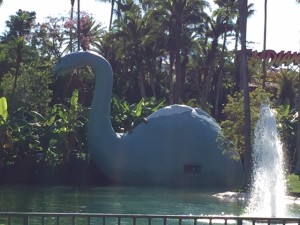 3. Min & Bill's, I'm going to miss! I'm sure we can and will find a substitute for the long-standing tradition of getting an afternoon beer from the Dockside Diner, but it'll take some getting used to. I'm confident a new and unique, possibly even better, counter service restaurant will come along. I've never been impressed with the overall selection or quality of the quick service selections in the studios – it's time for that to change!
4. Imagine the construction walls! During the transformation, our plan will be – hit the Studios for Tower of Terror, Rock 'n' Roller Coaster, Toy Story Midway Mania, Star Tours and a couple of the smaller, but beloved attractions like the Great Movie Ride, MuppetVision 3D or Indiana Jones (for as long as it lasts) and then get the heck out of there.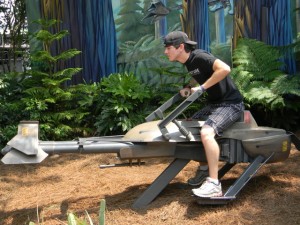 5. Getting from before to after is going to be painful! I'm a little sad but hopeful and excited. From what I've heard so far, the park will maintain enough original elements to keep traditionalists happy while adding a much needed infusion of new attractions and restaurants. Star Wars Weekends are already amazing and the Star Wars area of the park, though small, is (to me) the most well-themed section of the Studios.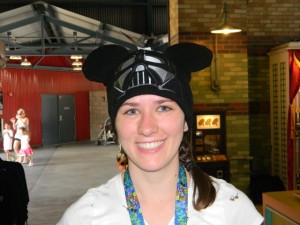 We're ready for a new and improved Disney's Hollywood Studios but also understand that the changes will make the park worse before it gets better. Will it all be worth it in the end? Time will tell. What are your thoughts on the Studios' upcoming transformation?