If you are reading this right now, February 20th, then I am in Walt Disney World with Lisa Green and our fellow Disney Exchange go-host David Hodges right now! So why not get some advise on planning a trip from Lisa? - Nick
By Lisa Green
There are as many schools of thought on Disney vacation planning as there are attractions at Walt Disney World! If you like the excitement and anticipation of looking forward to a Disney vacation – if the planning is nearly as much fun as the vacation itself, this post is for you! Let's talk planning timeline, want to?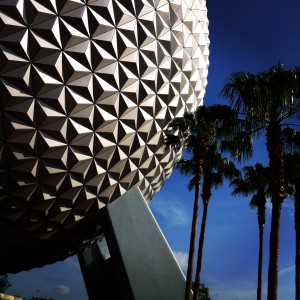 Getting Started
Not long ago, I offered a tutorial called, "
5 Ways to Ruin Your Own Disney Vacation
". There are perils involved with both over- and under-planning! The key is to plan just the right amount! For me, 12 months (or a little longer) is the perfect planning timeframe for a Walt Disney World Vacation. It allows me to strategize and choose my vacation options in phases – Advance planning to this degree ensures me the maximum number of options to choose from (I make selections as soon as Disney lets me!) and at the same time, I get to have fun researching, dreaming, scheming…you get the idea.
Step 1 – Decide when you can go and how you'll get there. Driving? Flying? By Train? If you're driving a long way, this may eat up a chunk of your vacation time. Flying may take a big bite out of your vacation budget. Will you want to go during the absolute busiest times? Spring Break, Thanksgiving week, Christmas time – will all be more crowded and expensive. Best practice – select a couple of weeks, if possible, and price them out using the rest of the steps in this plan.
Step 2. Do a little resort recon
. There are a LOT of resources available –
Books
and
websites
both offer excellent information on choosing a location on Walt Disney World property that works for your travel party. I strongly recommend staying on property (because of the
Disney Bubble
). Please consider the number of people traveling with you, your budget, and what's most important to you with regards to amenities, location, and dining options. Be mindful of how you think you'll spend most days – away from the resort enjoying as many rides and attractions as possible? Soaking up the sun poolside? A little of both? Compare staying a couple of days longer at a Value or Moderate resort versus a shorter stay at a Deluxe. Not all resorts are created equal – pick one that works best for your needs. Choose your resort as far out as possible and book it!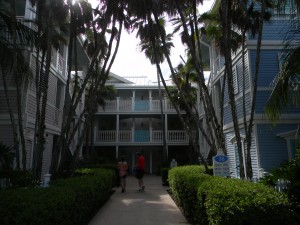 Step 3. Think about FOOD!
Will you want to bring some of your own? (We do that – check
here
for details.) Will you be happy eating mostly quick/counter service foods? Do you want some sit-down meals or dinner shows? Fine dining perhaps? Go back to those books and websites – look at menus, read reviews, make a plan and a budget. You can find my tips on dining plans
here
and
here
. Lots of people purchase a Disney Dining Plan – it may not always be the most economical way to buy food at Walt Disney World, but for many people, knowing they've budgeted and pre-paid for their food expense is a huge convenience, worth the price.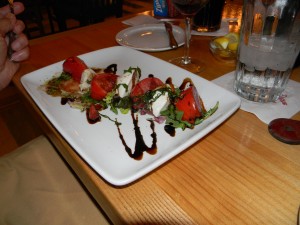 Step 4. At the 180-day mark, book all the table service meals you've planned in Step 2. That's right! Six months before you go to Walt Disney World, you will need to book your Advance Dining Reservations (ADRs). This may sound ridiculous, but a nice dinner or dinner show in a very popular restaurant needs to be booked 6 months in advance. If you don't want to do this, that's okay – just know that, depending on what time of year you're traveling, your dining options may be extremely narrow if you wait until right before you go or – gasp! – after you've arrived at Walt Disney World to try to snag an ADR. Even if you only have your heart set on 2 or 3 places, get them booked!
Step 5 – Exactly 60 days out, book your FastPass+ selections via the My Disney Experience website. It's important to link up all members of your group first, so don't wait until the last minute to link. Some rookies tend to make this harder than it has to be by over thinking choices. You will want to know height requirements for different rides and also which rides are super thrilling versus the milder attractions.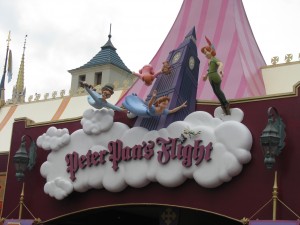 Since FastPasses do not cost extra, this is a great time to get the entire family / travel party involved in picking which rides, shows, parades, or nighttime shows are most important to the group. All you really need to keep in mind is where and when you've booked any Advance Dining Reservations and make sure your FastPass+ selections won't interfere with dining plans (and the travel time needed to get to restaurants). There are a LOT of resources available to help you – take advantage of them, this step can be confusing!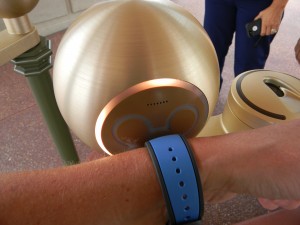 Right now, once you book your trip
, Walt Disney World sends you reminders of the important booking windows I've mentioned. You'll get customizable Disney
MagicBands
to wear during your vacation that serve as your park ticket, resort room key, and, if you like, a way to touch-to-pay for any and everything in stores and restaurant. You can also pre-purchase the
MemoryMaker
photo package before you go (another budgeting tool!).
In between all the steps detailed above, research things like typical Orlando weather for the time of year you'll be visiting, what shoes you'll need (you'll be walking a LOT), if any restaurants you've booked have dress codes, etc. Make packing lists, use a fun countdown calendar, heck – get your group some matching tee-shirts if that's your thing. With my plan, you have plenty of time for all of that!
Planning not your thing?
Use a
travel agent
– there's absolutely no extra expense to you AND they'll take care of all the steps I mentioned for you!
Your turn! How long do you need to plan a Disney vacation? Do you have any steps to add to my plan? What planning information would help you most in future posts? C'mon, don't be shy – leave a comment, please.