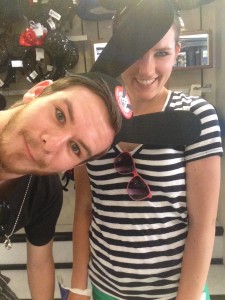 Here at Living a Disney Life, Raymond and I have reached the child-rearing promised land! The children have both passed the age of 18 and are still alive and well and successfully Disneyfied!
For you young people just starting out, we have no advice for the terrible twos, potty training or meltdown-free bedtime rituals – but we did raise a couple of Disney fans as passionate about the Mouse as we are! To do this successfully (it's not as easy as you think, darn you Sponge Bob!), we offer you these pointers:
1. Our home is our castle and we are the monarchy. Yes, those darling children get to be prince and princess, but the King and Queen reign supreme – let there be no doubt. Democracy is great as a form of government and all, but in a Disney home…..the King and Queen RULE! We have final say on where our vacation dollars are spent.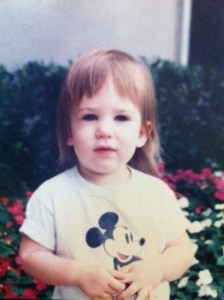 2. Total Disney immersion from birth. Brainwashing is such an ugly term, don't you think? I prefer to think of it as, hmmmm….guidance. You don't have to go crazy with the themed décor or anything, but introducing Disney early and often sets the right mood from the get-go. So, I might have sang a few Disney lullabies, soothed skinned knees with a Disney bandaid or two, served milk with a Mickey silly-straw…where's the harm? Oh, and if there's a Disney prize in a box of sugared cereal…it'll be okay to buy it. Promise. What's wrong with a few Disney Halloween costumes or Mickey-shaped baked goods, I ask you? Hedging your bets if you're not sure if you have a girly-girl or a tomboy doesn't hurt either. For example: Megan received both a princess gown and a Buzz Lightyear for Christmas one year.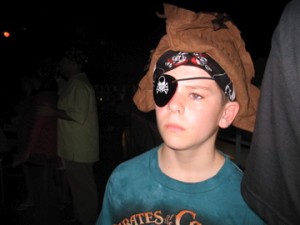 3. Gentle steering towards Disney merchandise, movies, party themes. When they're really little, they don't care what toys and movies they're being exposed to, why not make them Disney? As they get older, just take them to those party supply stores that go heavy on the Disney-themed decorations. Disney bubble bath, pajamas, underwear, sheets, towels, lunch boxes…you don't have to go overboard, but there's absolutely no harm in making sure those items are in your home. Need ideas? Hello, Pinterest!
4. Associate Disney with happiness.
The
Thanksgiving Day Disney movie
tradition is an important one for our family. Start babies on their way to Disney fandom with some Disney books and bathtub toys. Disney bedtime stories are a great way to share the Disney love. Disney sing-alongs on car rides are a lot of fun. If YOU are calm, relaxed, and happy on Disney family vacations – the memories of quality, joy-filled family time are worth more than you can possibly imagine – and will nearly guarantee your offspring will be very pro-Disney.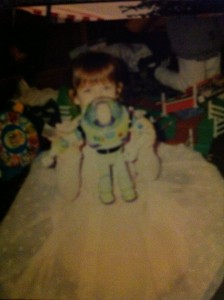 5. Change it up – Disney is easily incorporated everywhere. The teen years are especially critical – if there's any hesitation at all about going to Walt Disney World, try something new and different! Disney Cruise Line sails to many exciting ports and offers incredible opportunities for new adventures all within the Disney bubble! Don't forget about Disneyland, Adventures by Disney, and the Aulani, Vero Beach, and Hilton Head resorts. Heck – those foreign Disney parks offer all kinds of new experiences.
Have little ones? Stay the course, friends…the results are worth it. If you need me, I'm here for you.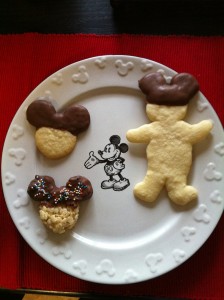 What tips do you have to share for raising Disney children?