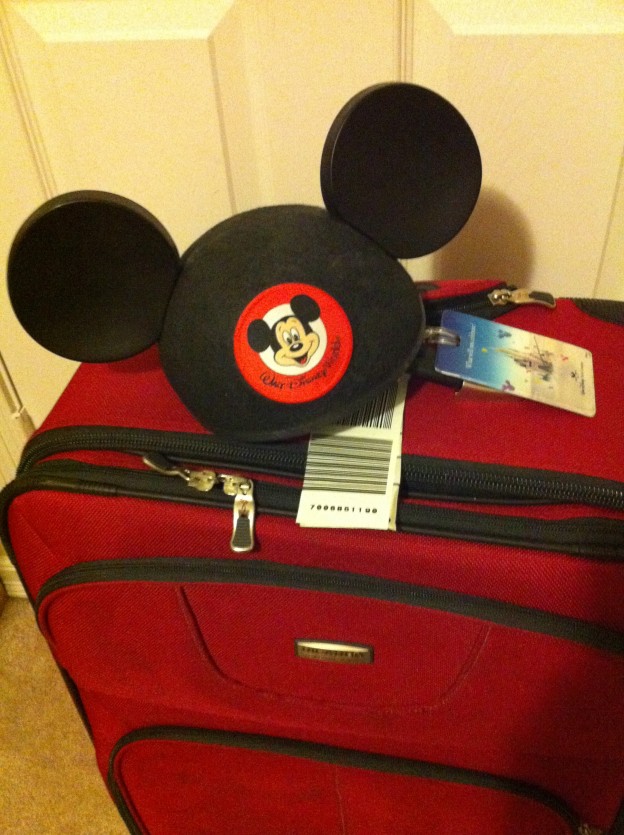 By Lisa Green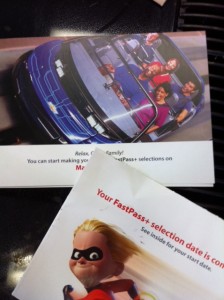 You've done the research, picked the date, booked a resort, purchased park tickets, settled on your mode of travel to Walt Disney World, selected FastPass+ options, and packed the suitcases! You're home free now, right? All you have to do is get this vacation started and have the best time EVER! I don't want to burst your bubble and I hate to break it to you, but there are a few obstacles here and there that may mean the difference between an okay trip and a fantastically well-remembered family vacation. That's why your here, right? You're reading this blog to get the scoop on these potential party poopers? Good, you have me and I have a few suggestions to help you avoid any ugly Walt Disney World vacation pitfalls. Ready?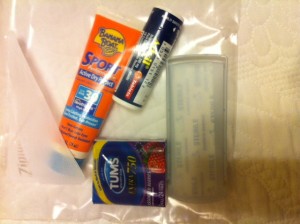 5 Obstacles to Walt Disney World Vacation Happiness – AND how to overcome them:
1. Compromised Comfort – I'd be willing to bet the average Walt Disney World visitor has no idea how much walking, standing, and jostling will be involved in taking this particular brand of vacation. Sore feet, blisters, motion sickness, overheating, sunburn, soaking from sudden thunderstorms, dehydration, and exhaustion – these must be avoided at all costs. Nothing ruins a vacation faster than pain! Make like a good Boy Scout and be prepared. Bring a travel-sized first aid kit and some rain ponchos, pack well-broken-in shoes and comfortable clothes. Everyone in your travel party should drink plenty of water throughout the day and for heaven's sake, be prepared with snacks to avoid becoming "Hangry" (hungry+angry=bad attitude).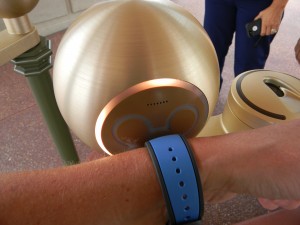 2. Blown Budget – Magic Bands are so convenient…until you see the bill from all that touch-to-pay action! Nothing kills Disney vacation joy like realizing that you've overspent. If money is no object, move on along to the next item on the list, but if you're like me and want to have a good idea about how to avoid a panic attack at check-out, try some of these strategies (and shout out your own in the comments!):
Purchase gift cards just to use for souvenirs and snacks – or consider buying them ahead of time. You read that right – buy souvenirs and snacks before you leave home and dole them out during your vacation. Little kids won't care where the cool toys, books, and new tee shirts come from – they'll just be excited to have them.
Pre-paying for snacks and meals with a Disney Dining Plan really helps with budgeting.
Important: Get a printout of your charges from your resort's front desk every day or two and make sure your spending is not getting out of hand.
Not on a Dining Plan? Eat counter service (quick service) for most meals and consider eating your table service meals at lunchtime when the prices may be lower. Buffet's are the easiest meals to budget due to fixed pricing.
Stick with your budget! It takes some (an incredible amount of) self control, but it's worth it in the end. Go home happy – not broke.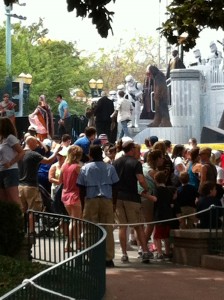 Crazy Crowds – If you're going to Walt Disney World during peak seasons like Spring Break, Summer Break, Thanksgiving, or Christmas – the crowds may be huge! Knowing that going in will hopefully help you be more patient. With the exception of Thanksgiving, we've traveled to WDW during all of those times and still had a lot of fun – the crowds did not ruin our trips at all, but they did slow us down. Patience helps a lot as do some alternative plans when the parks just get too crazy. Consider more resort time – the resorts often have a schedule of special activities to enjoy – ask at the front desk. Eat outside the parks and try some restaurants at different resorts – gives you a chance to check out places to stay on future vacations. Having realistic expectations helps – I liken it to the mental preparation it takes for me to Christmas shop on Black Friday!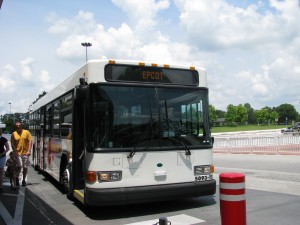 Opportunity Overload – There is an incredible amount of things to see and do! There are so many rides, attractions, shows, shops, snacks, characters, playgrounds, pools, restaurants – YIKES! It can be totally overwhelming, confusing, and logistically challenging. Research is the best remedy – specifically knowing the following things can help: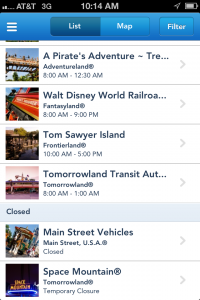 How to get around and where to go – Park and resort maps are available on the internet, in travel books, and at your resort. Please, I'm begging you, at least get an idea about where you need to be and how you're going to get there before you start out on your first day of vacation. Getting lost and wandering around is horrible. Missing a FastPass window or restaurant reservation shouldn't happen with proper preparation.
Speaking of FastPasses – Pick what you think you'll like. Yes, if you've never been there before, it can be daunting. There are so many choices, it gets confusing and frustrating. Again, research will help – especially the various rides' height requirements if you're traveling with children. For a first visit, it's hard to know what rides are really busy all the time and which ones rarely need a FastPass – you can make yourself crazy. Go with what sounds fun. (Check out YourFirstVisit.net)
Be flexible, be willing to compromise, take turns. If everyone knows what to expect ahead of time, is ready and willing to change plans if necessary (rides break down, stormy weather causes some rides to close) and each person gets to select at least one or two special experiences (ride, show, character meeting, restaurant, pool time, etc.) – there's less chance of succumbing to opportunity overload.
Fizzled Finale – Doing too much for too long can really toast the end of your vacation, especially if you've got a long trip home. It's easy to try to pack in so much park action that by the time it's over everyone is fed up and exhausted (and crabby!). Pace yourselves, allow for plenty of sleep (and naps, if needed), set aside time for packing to avoid a last minute frenzy. Make sure there are fun activities for the way home, too. My grandmother used to say, "Quit while you still want more" and that's good advice. If you leave happy, wanting to go back again someday, isn't that a sign of a really great vacation?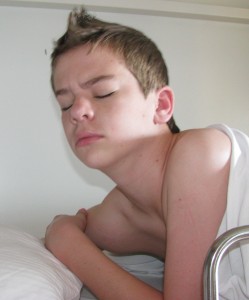 What are your best tips for overcoming the obstacles to Walt Disney World vacation happiness?