I usually go far back into Living a Disney Life archives to get posts for Saturday's with Lisa, but this article she posted just the other day asks a question that I am very interested in hearing people's answers to. - Nick
By Lisa Green
Disney World Ruins Pirates of the Caribbean?
I've heard more than a few grumblings over the additions to Pirates of the Caribbean through the years and I'm honestly surprised the cries have not grown louder of late. Recently (about a year ago), this most beloved Adventureland attraction became the recipient of new scents to some of the ride scenes. During a lengthy refurbishment that added new lighting, updated costumes, a softer drop, and more fluid-moving animatronics, the new fragrances were added.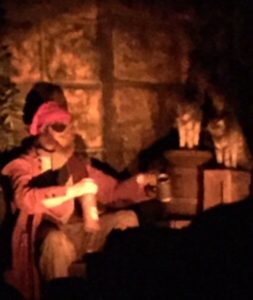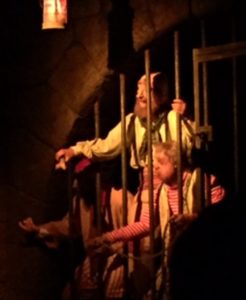 Yes, the "Pirates of the Caribbean" smell fans have long adored (that dank, musty, sulfur-tinged Orlando water aroma) is virtually no more (you can still smell it loud and clear in the ride queue, if it matters). As you sail along, you'll now notice what many describe as a "rum" smell and a "burning" odor (among others). Similar to the "Rome Burning" fragrance in Spaceship Earth, Pirates now has its own set of custom scents.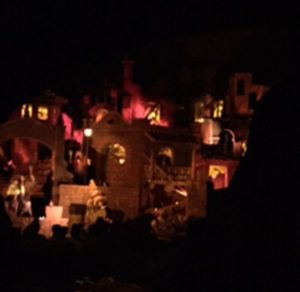 A quick search of the internet does turn up a few discussions about the new aromas, but I've yet to find a definitive list of how many there are and exactly what we're supposed to be smelling. Personally, I've loved Pirates of the Caribbean in all its different versions and configurations throughout the 25+ years I've been visiting Walt Disney World. The newest changes have made no difference to me…except the scents.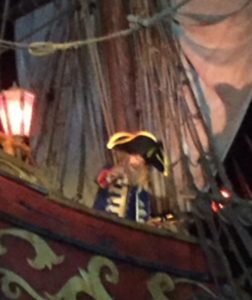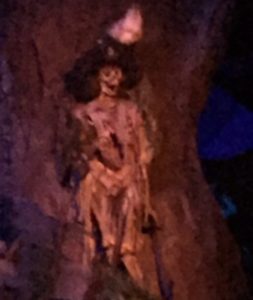 They don't bother me and my ride experience is not ruined, but I'm perplexed by how mysterious they are to me. Maybe my sniffer isn't as sensitive as it once was, but I can smell only two different aromas – one smells sweet and a bit like a particular green apple bubble gum I used to love as a kid. The other smell is the scent of burning, which matches the burning town scene and makes sense (or should I say scents) to me.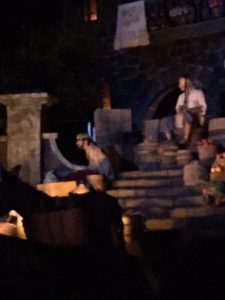 What about YOU? Have you noticed the new aromas in Pirates? Please tell me…what do they smell like to you? Do you like the changes that have been made to this attraction through the years?
NOTE: I know the pictures I've used in today's post are grainy and of poor quality and I'm sorry about that. I'm a firm believer in "No flash photography" on dark rides and this was the best I could do with my iPhone.