Disney Cast Members are one of the most important aspects of any Disney vacation! In Disney stores, theme parks, resorts, restaurants, and on cruise ships, every individual employee makes a contribution to our overall vacation experience. After 25 years of Disney vacations, here's what I'd like them to know.
Dear Disney Cast Member: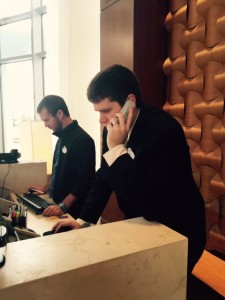 We know your job is difficult. Your employer expects you to be "on stage" when in the public eye and you deal with all kinds of people from all over the world. At times there must be a tremendous amount of pressure. The Disney brand of service is legendary and because of that, we're expecting you to deliver.
We've watched you struggle and want you to know we'd help if we could. We've seen people be rude to you. We've seen the mean, angry, and overbearing guests that treat you poorly and hold you responsible for things beyond your control. Being the face of the Disney Company does come with its challenges, but we want you to hang in there! Please don't let a few bad apples make you guarded or spoil your ability to be kind and sincere to the next group of guests to come along.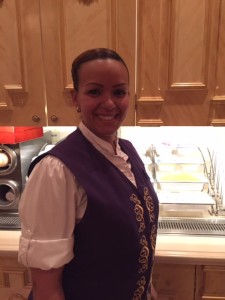 You make a bigger difference than you'll ever know. It's common among us Disney fans to discuss how a Cast Member can make or break a vacation. Simple things like a smile and eye contact, a little understanding, a happy conversation, sharing just a little pixie dust or Disney history – you never know when you, by the simplest action, remind guests that the Disney magic is alive and well. When you're less than magical? We tend to notice more than when we're outside the Disney Bubble. Service recovery when something goes wrong may be the most difficult skill for you to master, but it's vitally important to Disney guests who may have saved for years to afford a visit to your place of employment.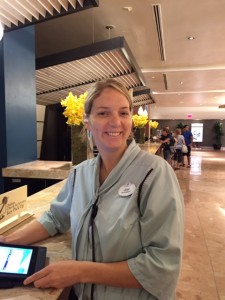 We love it when you do the unexpected! Those spontaneous magical moments make the best memories! Yes, we love it when we get great pictures of our little ones with characters, but there are so many other times when a Disney Cast Member made our vacation extra special! Servers in restaurants, front desk attendants, employees in shops, bus drivers, boat captains, and even Cast Members pushing brooms – every one of you that goes beyond the expected to add a little extra fun and happiness…YOU are the reason we keep coming back!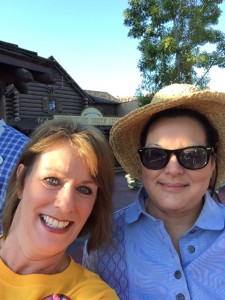 We remember you long after our vacation is over. Don't underestimate the impact you have on our future plans. We make restaurant reservations because the food AND service were excellent. We look for you again and may even ask for you on our next Disney cruise. You become intertwined in our memories of some of the happiest times our family has ever had and we're counting on you to do it again every time we choose to visit.
Thank you Disney Cast Members for all the magical moments through the years! Our vacations certainly wouldn't be as wonderful without you.
Note to readers: If a Disney Cast member has made a difference to your vacation through good service, kindness, or a little extra pixie dust, please let the Disney Company know about it. Those post-vacation surveys we receive by email are a great place to praise employees that were especially helpful or kind. If, unfortunately, you had a bad experience, please let the Disney Company know that as well. They really do count on guest feedback to continue to offer the service we expect. Thank you.