If you have not been to Disney Springs recently and are going soon, you are in for a treat! This article by Lisa is over a year old, and the construction walls she mentions in the first sentence are mostly down, but I wanted to share this because it conveys wonderfully the experience of going to the newly imagined Downtown Disney. It has become a destination in and of itself! - Nick

By Lisa Green
Construction walls may still be up all around, but excitement is in the air as Downtown Disney's transformation into Disney Springs is well underway. New stores are springing up while old favorites continue to thrive. We recently spent a very enjoyable evening in Downtown Disney/Disney Springs and there's a new shop I've just got to tell you about!
After a leisurely dinner at one of our most favorite dining locations in the World, Raglan Road, we decided to take our time walking back to the bus stop. Okay, that's a lie. We had to walk slowly on account of being inordinately stuffed from the appetizer, salad, entrées, and desserts we'd just consumed. My only excuse for overindulgence is that watching those famous Irish Dancers burn off all those calories makes me hungry. That's my story and I'm sticking to it. Anyway, we were strolling along and noticed a new shop had opened that we both wanted to explore!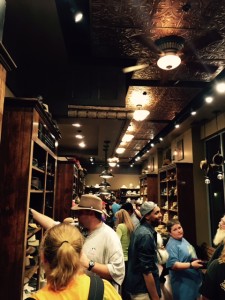 I know, right? What are the chances that Raymond and I both wanted to shop in the very same store when it's not full of Disney merchandise? It just so happens that we are both wild about hats! The new Chapel Hat store was irresistible. We waddled on inside and stayed for quite a visit.
Simple and well-stocked, Chapel hats is easy to shop – it's like a gigantic closet of hats!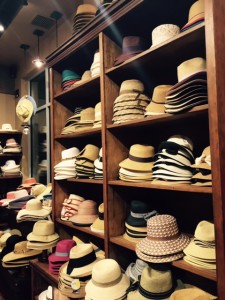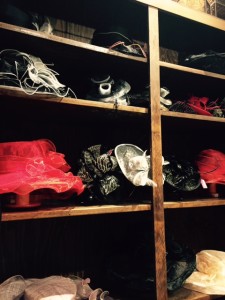 Shelves and shelves stacked high with just about any and every style imaginable. Men's hats on the left and women's on the right with the checkout counter in the middle, Chapel Hats is a lid-lover's dream come true.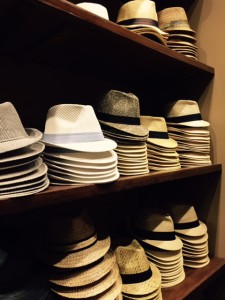 Charmed by the variety of hats ranging in style from whimsical to utilitarian, we made use of the shop's many mirrors…and had a ball!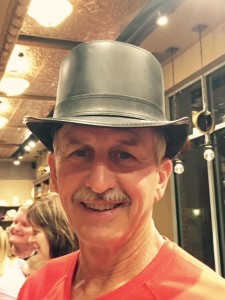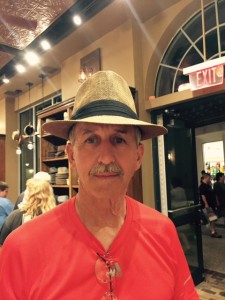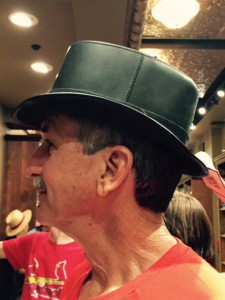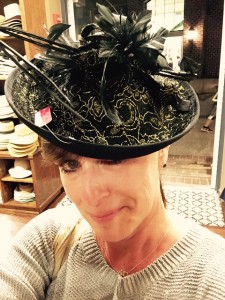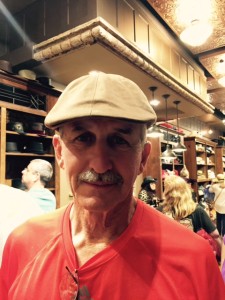 What started out as a fun diversion soon became a serious quest for the perfect hat for each of us. We enjoyed picking out different styles for each other to try.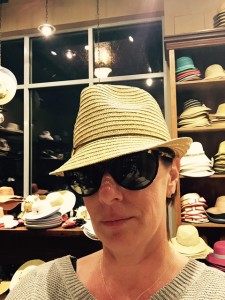 We took turns modeling different types and colors, narrowing our selection down to the two or three we liked the best then helping each other decide on the ONE. No matter what kind of chapeau you prefer, Chapel Hats has a topper for you! After about 30 minutes of fun, we purchased our selections. Shopping bag in hand, we made our way to the buses and on to the Magic Kingdom for Wishes and the Main Street Electrical Parade. A perfect souvenir for a truly magical day, our new hats will be a happy reminder of a great Disney vacation for years to come.
Are you much of a hat wearer?
Be sure to check out Chapel Hats on your next visit to Downtown Disney/Disney Springs!
Chapel Hats on the web
.