By Lisa Green
A while back I touted the joys of some of Disney World's standby lines in this post.
Today I'm going to continue that discussion. If you don't have a FastPass, there are plenty of rides and attractions worth waiting for – simply because the wait itself is part of the fun! If I have to spend time in a standby line, I want that wait to be an entertaining one!
Once again, I'm using the same criteria for today's queue selections:
Existing ride successfully refurbished to provide a vastly better standby experience
Brand new ride with a wildly entertaining standby line
Not-so-new ride with an original, well-themed queue
Dumbo – Just because I couldn't make it through the new, interactive standby line (I almost rode Dumbo once, story here) doesn't mean I can't appreciate how brilliant the new queue area is for families with small (or small-ish) children. The technology is cool, the colors are bright, and there's a variety of activities available for time-killing. I might not have cared for the experience, but for kids? Genius!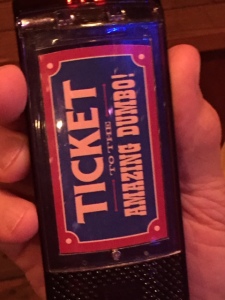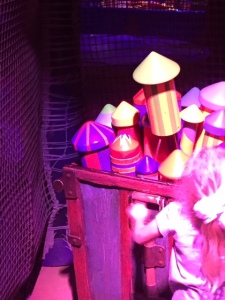 Seven Dwarfs Mine Train – The ride appeals to multiple senses – full of colors, it's visually stunning, the sway of the mine train cars and the smooth ride are physically enjoyable, the sounds – both in and outside the mine – are a wonderful part of the overall experience. The queue sets just the right mood for what's to come. Sort gems, spin barrels for some cool projection effects – there's a lot to enjoy in the mine long before the train takes you off on a new adventure.
MuppetVision 3D – The queue for this area is one of my most favorite places – not just in Disney's Hollywood Studios, but in all of Walt Disney World! I love the net full of Jello (a funny tribute to Annette Funicello) and dozens of other clever sight gags. The pre-show "show" is full of classic Muppet jokes and bits. If you grew up with the Muppets like I did, the queue for MuppetVision 3D takes you back to the good old days of Muppet glory!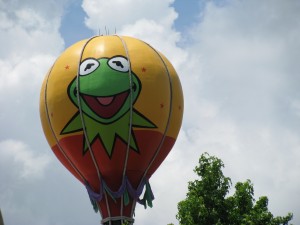 Which queues are your favorite? Which would you recommend for a future standby line post?