By Lisa Green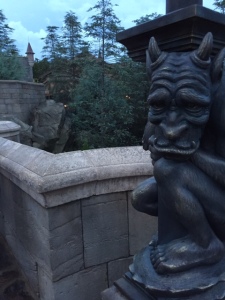 I know this guy. To protect his identity, let's call him Brad. Brad's a nice guy – young, married, couple of kids, avid sportsman – Brad hunts everything for which there's a season, including alligators. Recently, Brad overheard another friend ask me about a recent trip to Walt Disney World. Brad stepped on up to join our conversation and said, "My wife wants to take our kids there." and then…Brad actually shuddered. In dread. He proceeded to explain that he sincerely hoped that his in-laws would be up to the task so he wouldn't have to go (on vacation with his children). Hunh. I'd heard these Anti-Disney-ites exist, but had never actually come face-to-face with one until Brad.
I've met people who have been to Walt Disney World and found it not to their liking. I'm okay with that! They tried it, (usually with no planning whatsoever) didn't like it and don't want to go back. I think, "Yay! One less person to take up space in line!" I respect their opinion and understand that they probably need to go somewhere that requires little to no advance planning or research. But Brad has never been to Walt Disney World or any other Disney theme park. His opinion is that Disney parks are just a bunch of carnival rides for little kids with some Disney characters thrown in and he'd rather stay home and do sportsman stuff.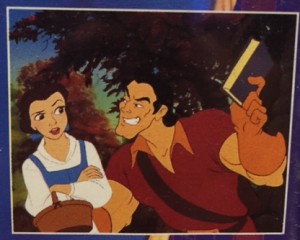 Here's the deal – I would never try to convert an Anti-Disney person. Certainly none of them are reading this now. I would, however, be completely sympathetic to the families of these rare, closed-minded and stubborn individuals and would like to offer some potential enticements for the Anti-Disney-ite in your life. The idea here is that they join you for vacation and during the day, you go with the children to the parks while the Anti-Disney-ite takes in other activities. At least you could all meet up at the end of the day and share a nice meal. You'd all be on vacation together technically, and everyone would be having a good time.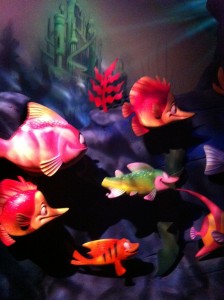 Disney World for the Anti-Disney
While the family is riding Under the Sea Journey of the Little Mermaid, their Anti-Disney-ite could be…..
Fishing
– One option is some serious bass fishing. Sure it's catch and release, but this awesome package for the angler in your family also includes a guide, rod, reel, tackle and so much more! For a more relaxed and on-your-own experience, dock-side fishing is also available (catch and release). Read all the details
here
.
While everyone else is exploring Africa in the Animal Kingdom, the Anti-Disney-ite can be….
Boating
– They can take their pick! Canoes, catamaran, motorized boats in a huge variety of sizes – there are a bunch of boats to choose from and some wonderfully beautiful waterways to explore. Check out all the details
here
.
You and the kids might be having the time of your lives meeting Stitch and your beloved Anti-Disney-ite can be enjoying…
A Segway Tour
– The Wilderness Back Trail Adventure is available for some off-road exploration! At the Campsites at Disney's Fort Wilderness Resort, your Anti-Disney-ite can not only learn to ride a Segway (if they don't already know how), they can experience a scenic tour off the beaten track, far away from theme parks and characters. Interested? Get the scoop
here
.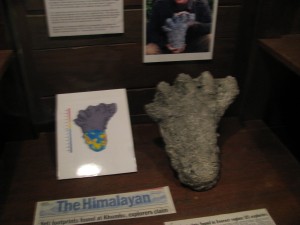 While the family hunts the elusive Yeti, your beloved Anti-Disney-ite can go…
Bowling
– Not just any bowling, but retro bowling with the added bonus of an incredible menu! Splitsville in Downtown Disney/Disney Springs is the place to be for folks who like to bowl or eat or listen to live music. Explore the possibilities
here
.
To the Movies
– There is one of the coolest theaters I've ever heard of at Disney World! Near Splitsville, in Downtown Disney, you can find a dine-in
AMC 24 Theater
. If your Anti-Disney-ite cannot find anything else to do (or the weather is lousy), this may be just the ticket (see what I did there?).
Golf
– Raymond has played a round of golf at Disney World and really enjoyed the beauty and challenge of the course (The Palm). He mentioned that the service in the pro shop was excellent and the rental clubs were of high quality. Two thumbs up for golf at Disney World from my favorite golf enthusiast! Everything you need to know is
here
.
Lounges
– When all else fails, there are a staggering number of lounges, bars, and pubs at Walt Disney World. Places to watch sports, hear live music, sample interesting wines and beers from all over the world – if your Anti-Disney-ite wants some relaxation indoors, away from the kid-filled crowds, there are some really great places to enjoy adult refreshments and soak up the atmosphere. For any and all Disney beer-related information,
Beers and Ears
is the place to go.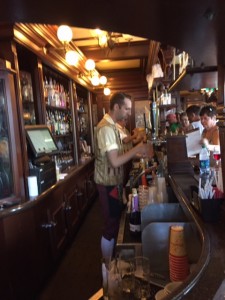 What did I miss? Do any of you have an Anti-Disney family member or loved one? Have you coaxed them on a Disney vacation yet?