I'm publishing this article which Lisa just posted yesterday on her Living a Disney Life Blog because she has summed up how I feel about this past week pretty well. - Nick
By Lisa Green
This is the first post I've written all week – I still love you guys and I still have a lot to say about Disney and my love for all the joy and magic I find in it. This week I've been distracted by a few things, not the least of which has been the hate-filled rants and incredibly vicious attacks I've seen all over social media related to our American democracy and the process of electing the people who govern our country.
Pulling My Disney Comfort Closer
I treasure my own freedom of speech and believe we are entitled to speak our minds. I love a good debate between open-minded adults who can argue a point without making personal attacks on those with opposing views. If you've ever met me in person, you know I possess no shortage of opinions on a wide variety of topics and am never afraid to express my feelings. I speak my mind…sometimes too quickly, sometimes too passionately, but not with the purpose of tearing down another human being intentionally. On social media? I choose to post family events and happenings, the occasional humorous meme, and lots of pictures of my dog, Junior.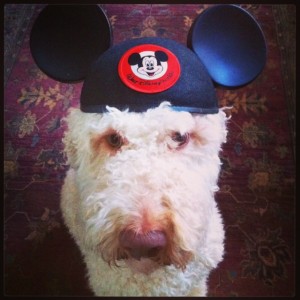 I also post a LOT about my love for Disney. It's not that I don't have strong feelings about religion or politics, I'm simply choosy about when and where I express those particular opinions and with whom I'd like to debate them. I believe one should never email, text, or post on social media anything one would not say face-to-face – hiding behind an online identity to be hateful is the sign of a coward.
I didn't unfriend or unfollow a single person, but I was shocked and dismayed by what I read on Wednesday morning. I'm not a person with delicate sensibilities, but the vitriol! The utter disdain for fellow citizens and their right to their own beliefs and decisions was shocking to me! Complete strangers hurling horrific insults at one another, spewing poison with no respect, no compassion, and no reason! And what purpose did it serve? Why would anyone want to show the world the very worst version of themselves they have to offer? Is that who they really are? If so, then we do indeed need to fear for the future of America – her citizens have chosen anger and hate over respect, tolerance, and love.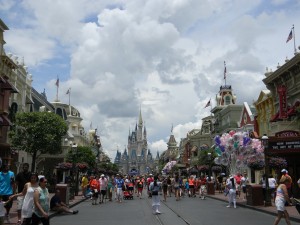 Then I figured out why I was so surprised
. Remember
this post
about the Disney fan community? I follow (and am followed by) thousands of fellow Disney fans on social media. Overwhelmingly nice people in general who are brought together by their passion for Disney vacations, movies, characters, collectibles, and more. Some are fellow bloggers and podcasters, all are very geeky about Disney. The ugliness on social media was not coming from these people. They were, like me, disgusted enough to politely ask, "Why can't we all get along?" before taking a break from Facebook and Twitter to ride out the election aftermath watching movies or planning a vacation. Once again, I am reminded how special my Disney friends are and how much I appreciate being part of such a loving group of humans.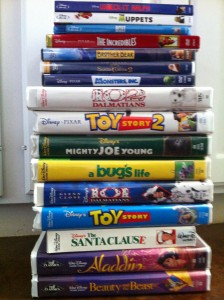 I'll be back next week with more Disney topics to share – in the meantime, thanks for reading and have a great weekend.